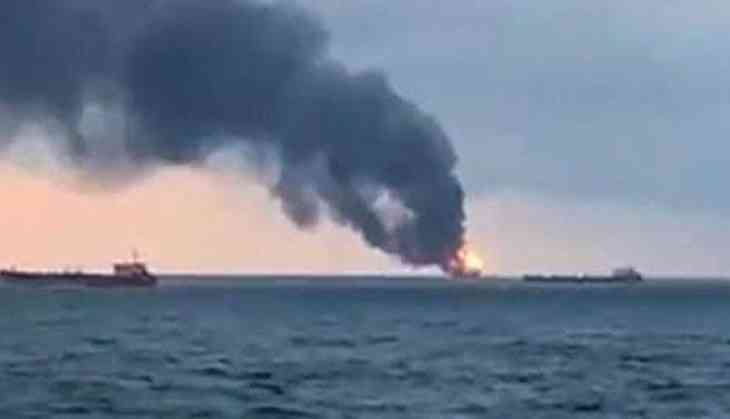 At least 11 crew members have died in a ship which was carrying Indian, Turkish and Libyan origin members in the Russian waters.
The ship caught fire on Monday in the Russian territorial waters, although both vessels were having Tanzanian flags. The fire broke out when both the ships were transferring the fuel from one ship to another.
A spokesperson of the Russian Maritime Agency said, "Presumably, an explosion occurred (on one of the vessels). Then the fire spread to the other vessel. A rescue tug is en route."
"Some sailors managed to escape the burning ships by jumping off the vessels. Twelve persons have been rescued from the sea so far. Nine sailors are still listed as missing," the spokespersons added.
This is a developing story, further details will be added.
Also read: Operation Lotus 2.0: Congress gets exposed after injured MLA Anand Singh's pic goes viral; all's not well for