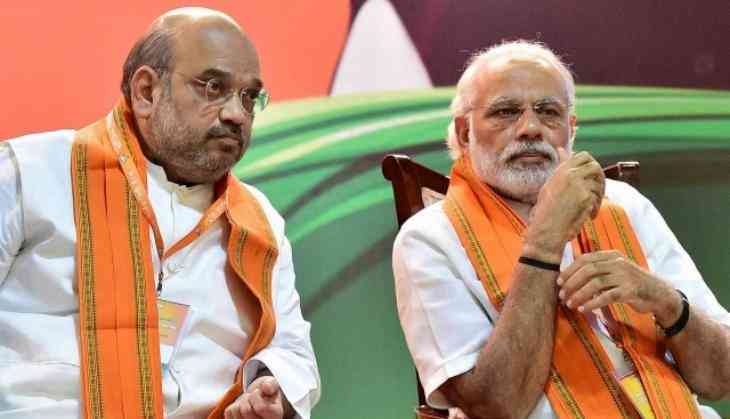 With the assembly elections months away in three states Rajasthan, Madhya Pradesh and Chhattisgarh, ABP Cvoter came up with the survey that point to a big fall in the ruling party Bharatiya Janata Party's vote percentage.
In 2013, the party had got 45.2 percentages while the latest survey done by the ABP is projecting a fall from 45% to 36.8. At the other hand, the Congress which had got 33.1 percentage in 2013 is being projected to get 50.8 percentage. It also shows a fall in the vote percentage of others too. Others which had gained 21.7 now stood at 12.4.
Even in Madhya Pradesh assembly elections, the projection is more and less the same in which the Congress has an edge over the BJP in the vote percentage. The BJP which had got 44.9 percentages in 2013 is seeing a fall from that. The survey is giving him 40.1 percent. And the Congress has an edge over the BJP going up from 36.4 percent to 41.7.
Here, others are not going down slightly from 18.7 to 18.2 percentage.
However, in Chhattisgarh, the difference of vote percentage is not much high. According to the survey, The BJP is likely loosing 3.8 percent vote falling from 41.0 to 38.8. And there is no increase in the vote percent of the Congress. Rather, it will decrease from 40.3 to 40 percent. However, others are seeing an increase in the vote percent going up from 18.7 to 21.3 percent.