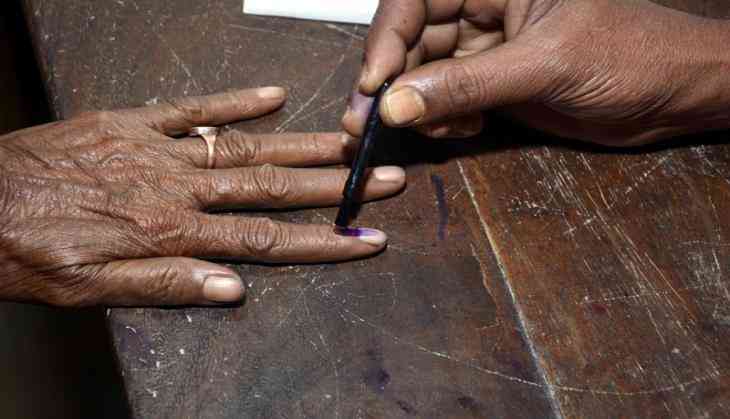 As voting for the single-phase Madhya Pradesh and Mizoram Assembly elections gets underway, the Congress and the Bharatiya Janata Party (BJP) have appealed to voters to exercise their right.
Ahead of the commencement of polls, BJP national president Amit Shah tweeted, "As voting in Mizoram begins, I appeal all my sisters and brothers of state to turnout in record numbers and vote. Your one vote will lay the foundation of a prosperous and corruption free Mizoram."
Urging the people of Madhya Pradesh to cast their votes, the BJP chief added, "Development comes from clear intention, policy and leadership. The biggest contribution in the development path of which Madhya Pradesh is today is the election of the right leadership in the last 15 years by the public. I appeal to all the voters to make Madhya Pradesh a prosperous state by casting their vote."
Senior Congress leader Randeep Singh Surjewala urged voters to cast their respective votes to bring a "change". "I appeal all voters that it is time to bring change. It's time to get rid of 15 years of BJP's misrule; teach a lesson to the corrupt and oppressive BJP. Press the button of hand, create a Congress government. Good days will come when Modi-Shivraj will go," he tweeted.
Prime Minister Narendra Modi, too, took to Twitter to urge voters in Mizoram and Madhya Pradesh to exercise their franchise.
Amid tight security, Madhya Pradesh is voting for a new assembly today. The voting is being underway at 65,341 polling booths, which have been set up for the single-phase elections to 230 seats of the state Assembly. As many as 2,000 booths will entirely be operated by women staff. Special arrangements have been made for visually impaired people to help them cast their votes.
A total of 5,04,95,251 voters including 41,30, 90 females and 1389 third gender will cast their votes to decide the fortune of as many as 2, 907candidates, who are in the fray. The State Election Commission has made elaborate security arrangements to ensure that polling takes place in a free and fair manner.
On the other hand, as many as 209 candidates are contesting to bag a seat in the 40-member Legislative Assembly of Mizoram, which is the Congress bastion in the North East.
Both Congress and Mizo National Front (MNF) are contesting all 40 constituencies this time, while the BJP is fighting in 39 seats.
The result of the polls will be declared on December 11.
-ANI