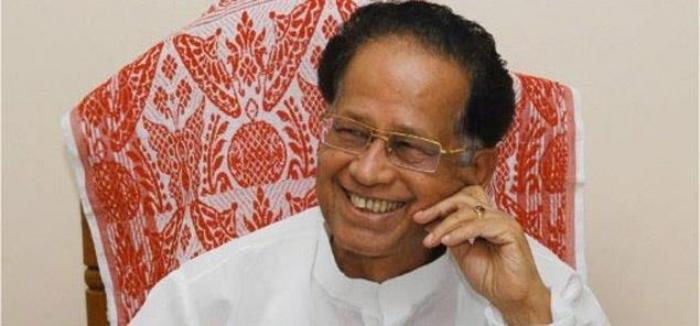 Assam Chief Minister Tarun Gogoi, on 17 August, announced a CBI inquiry in the Louis Berger bribery case. He also said that he will withdraw from politics if his involvement in the case was proved.
Stating that he had received files of all departments and the final signatory was the chief minister, Gogoi told a press conference here, "I cannot go through all the details of all files. No CM or PM can do that. Concerned ministers and officials are responsible. Usually I look whether the proper process is followed or not.
"If bribe is paid during the process, how would I know? I knew nothing about it. BJP is saying I was involved. If anybody can prove my involvement in it, then I'll leave politics," he said.
"The main accountability is of the minister of that time.
He takes direct decision. He looks into all the issues. If all has to be done by the CM, then what is the use of a minister?" Gogoi said when asked who is responsible for the alleged bribery case.
He, however, did not take any name of any minister or officials.
"I am not going to safeguard the guilty. I'll punish all those who are involved. One must have the guts to take the responsibility," Gogoi said.
Former minister Himanta Biswa Sarma, who later led the dissident faction of the party, held the Guwahati Development Department portfolio when Louis Berger was selected as consultant for the Guwahati Water Supply project, being implemented by the GMDA with funds received under the Japan International Cooperation Scheme.
While the US Department of Justice found Louis Berger guilty of paying bribes to Indian officials, including ministers, for a water supply project in Goa, the only other such project the firm was implementing was in Guwahati, and so strong allegation was made against this too.
Gogoi announced an enquiry by the CID into the bribery allegation on recommendation of the report by Additional Chief Secretary Subash Das.
"Das in his report said prima facie there is some substance that the case should be thoroughly enquired. He has suggested a CID probe as the case would involve wide range of investigation and it might extend to the US also. So it was impossible for him to do it alone," he said.
Last month, Gogoi had ordered an enquiry into allegations by Das.
He, however, turned down the BJP's demand for a CBI probe saying even that party's government in Goa had ordered a CID enquiry into the case.
"Our CID department is very good and they are very confident," Gogoi said.
-PTI