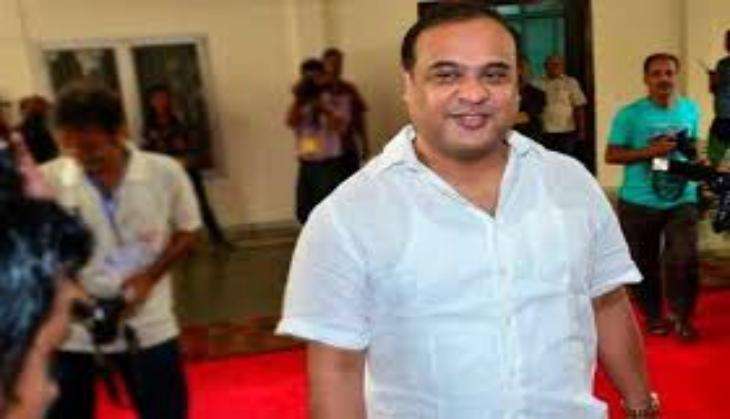 Assam Finance Minister Himanta Biswa Sarma today presented the first Budget of the BJP-led government with Rs 2,880.91 crore deficit for the 2016-17 financial year.
The Budget, which was presented an hour late amid a chaotic situation with no copies for the media till late afternoon, also proposed to make cheaper a host of goods such as e-rickshaw, candle, gur, jaggery, baby feeding bottles, kerosene stoves, and LED lamps.
The first ever NDA government's Budget for Assam announced a new scheme -- Chief Minister Samagra Gramya Unnayan Yojana (CMSGUY), envisaging an investment of Rs 30,000 crore in the next five years across all 25,425 villages in the state.
Total size of the Budget for Assam during this fiscal will be Rs 78,253.36 crore, Sarma said.
Out of this, Rs 29,380. 35 crore will be for Plan expenditure, while Rs 48,873.01 crore will go under non-Plan expenditure segment.
Estimated state tax revenue during the current fiscal is estimated to be Rs 15,634.31 crore and the same for non-tax revenue will be Rs 5,846.52 crore.
Sarma said the state is likely to receive Rs 18,938.27 crore as share of central taxes, Rs 20,246.46 crore as Plan grants and Rs 3,527.35 crore as non-Plan grants in FY'17 from the Centre.
The internal debt for the state is estimated to be at Rs 10,423.26 crore, he added.
The Finance Minister informed the House that the fiscal deficit will be 2.97 % of state GDP, which is estimated to be Rs 2,24,641 crore at current price for this financial year.
The total Budget deficit is estimated to be Rs 2,880.91 crore, while the revenue surplus will be Rs 6,625.36 crore, he added.
Sarma also sought to make cheaper LED lights, gold bullion sold through MMTC and bamboo-based industries in the state among others.
The Budget further proposed to reduce taxes on some other segments like entry tax on hospital equipment, specified land cess for small tea growers, service charge for cinema halls, amusement tax for cable TV owners, canteen stores department and central police canteens.
Besides, the exemption limit of agricultural income tax has been proposed to be hiked to Rs 2.5 lakh from Rs 1 lakh at present for small tea growers or assessee other than companies.
The Budget, however, proposed to raise the VAT on bitumen, imported gold ornaments, furnace oil, mobile phones priced more than Rs 5,000 and cigarettes along with some other items, Sarma said.