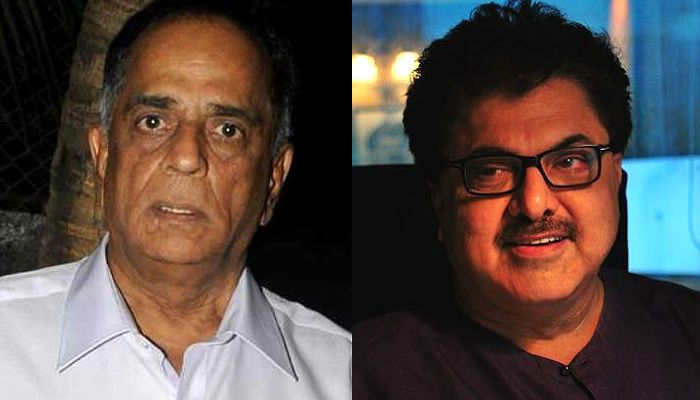 On November 24, at 8:34 pm, News X reported that the current Censor Board chief, Pahlaj Nihalani, could soon be fired from his position.
We couldn't get any confirmation from Nihalani on the news as his cellphone was switched off.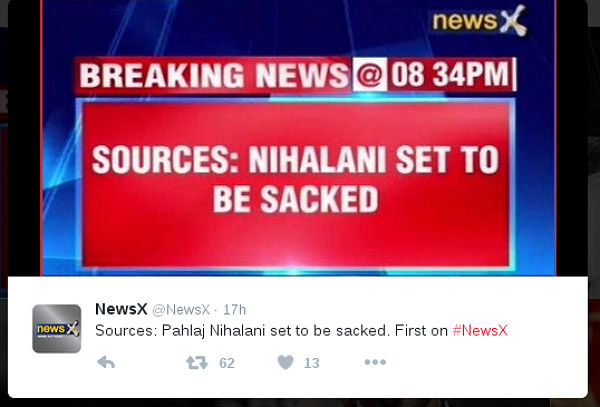 However, when we approached another Censor Board member, filmmaker Ashoke Pandit, to comment on the news, he put it in a very simple way.
Although Pandit refused to talk, the social activist answered our questions in texts.
When asked "Are the reports of the current CBFC chief Pahlaj Nihalani being sacked true?", he had this to say:

"I am not aware. I wish that happens."
However, when we quizzed him further over why he thinks that Nihalani should be sacked, we didn't get any response.
Here's our exchange with Ashoke Pandit: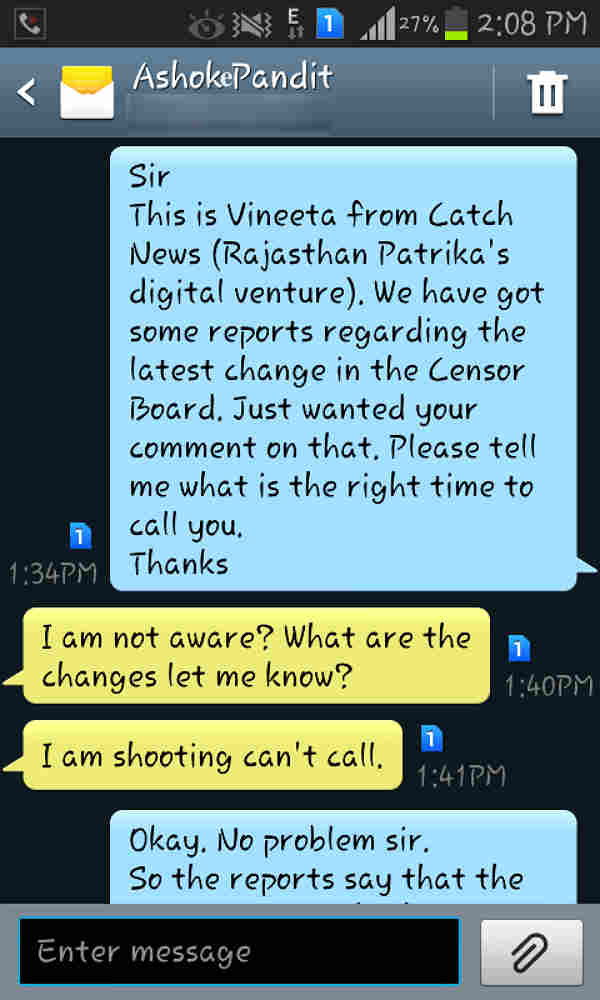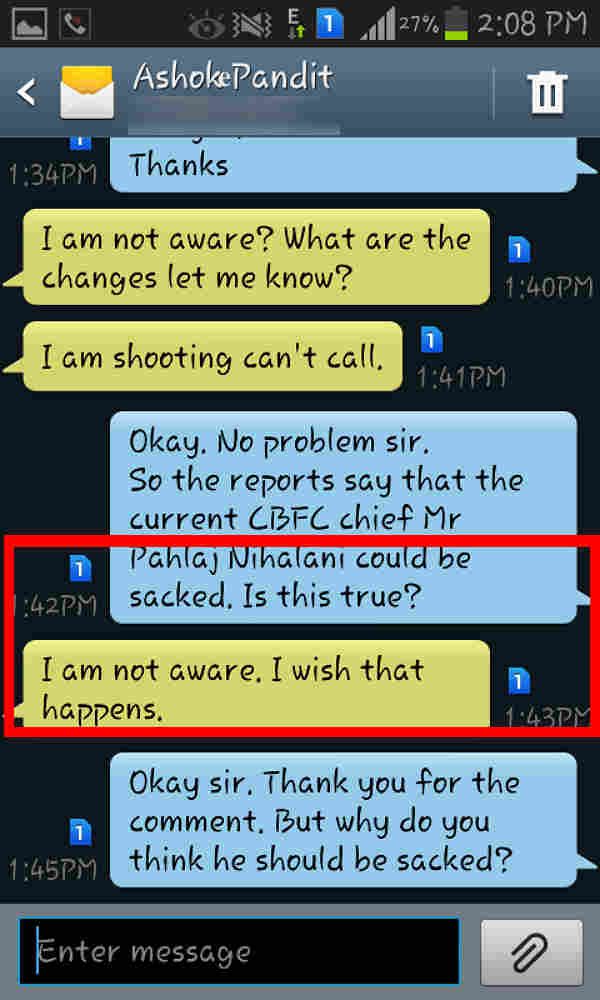 Although it would be too soon to say anything, we are trying to fetch some more comments.