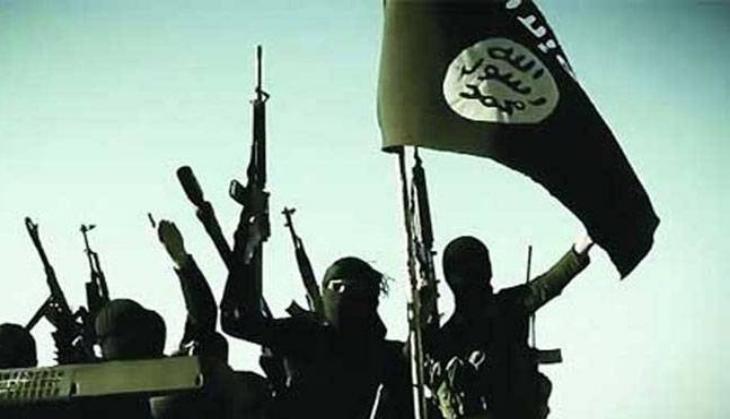 Ashiq Ahmed, the 19-year-old who was arrested from West Bengal's Durgapur in March this year for suspected links with the Islamic State, has made a few startling revelations.
Ahmed, a polytechnic student of a Durgapur private college, was picked up from the Hooghly district by the National Investigation Agency (NIA). He is one of the 18 men who were arrested for their links with the Islamic State.
The teenager has claimed that he travelled to Afghanistan to cultivate poppy and to make money so that he could undergo plastic surgery to change his appearance.
According to a report in the Indian Express, Ahmed reportedly wanted to change his appearance in order to marry his high school girlfriend. He told the investigators that he wanted to convert since the girl, who was a Hindu, has refused to convert and was not willing to leave her family.
The daily has accessed Ashiq's confessional statement. Excerpts:
"When I was studying in Class 11 and 12, I had an affair with a girl (name withheld). I loved her with all my heart. One of my friends (name withheld) was also in love with the same girl, and had also proposed to her. I even had a fight with my friend over this."
"My friend then informed the girl's family about it. Her father came to our school and created a ruckus. After this, she broke off our relationship. She told me that she could not leave her religion or her people for me. I then thought I would undergo plastic surgery, change my name and convert my faith and face the girl's family. For this, I decided to go to Afghanistan and earn money through opium cultivation."
"I visited a fair near the Iranian Dargah and bought a book on Imam Mahdi (the prophesied redeemer of Islam). It said he would come from Afghanistan and Khorasan. It said that he would be the ultimate Khalifa (leader of the Caliphate) and would end all injustice. I then began searching for more on this, and for this I started searching about Afghanistan and Khorasan. During these searches, I also came across speeches of Masood Azhar (chief of Pakistan-based terror group Jaish-e-Mohammed)."
"The book said that the Imam Mahdi would have a black flag. In searches, I saw that that a large number of organisations had black flags. I created a Facebook ID under the name Ashik Pathan, and added a man based in Afghanistan. I chatted with him about Afghanistan, and he told me that Pakistan and Iran were its enemies. I even thought I would join AIMIM through this ID, but didn't do so as I didn't get any support."
"I then created an ID under the name Mujahid Islam, and through this, in March 2015, I came into contact with Mohammed Zahid, who said he stayed in UP. He said Muslims are being subjected to atrocities. He said we should unite and carry out jehad."
Ashiq has also said he was put it touch with Ahmad Ali of Ansar ul Tawhid fi Bilad al Hind (AuT), an alleged India-specific terror group that has pledged allegiance to the IS.
Among the transcripts of messages shared by the accused on various platforms are chats from "Yusuf al Hindi", believed to be the former Indian Mujahideen operative Shafi Armar.
His statement was recorded under section 164 of the CrPC by a judge, along with statements of the others who reportedly include Bengaluru-based Mohammed Abdul Ahad, 46, and Mohammed Afzal, 35.
Electronic evidence obtained by the NIA in form of chats will be also be cited in the chargesheets.