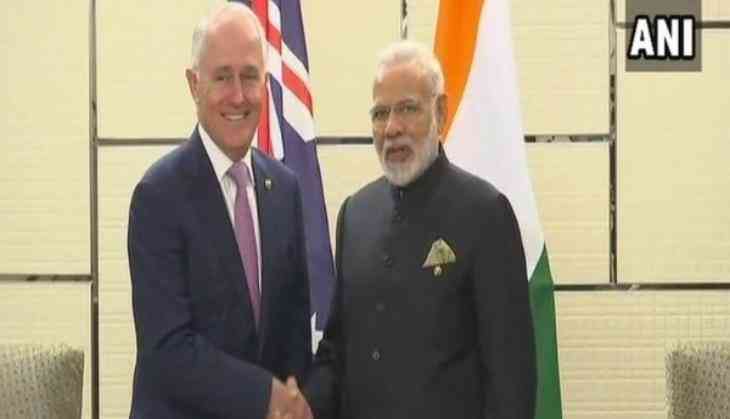 ASEAN Summit: PM Modi, Turnbull hold bilateral meeting
Indian Prime Minister Narendra Modi held a bilateral meeting with his Australian counterpart Malcolm Turnbull on the sidelines of the 31st ASEAN Summit in Manila, Philippines, on Tuesday.
On Monday, Prime Minister Modi and United States President Donald Trump held bilateral talks here.
The Indian Prime Minister arrived in the Philippines capital on Sunday for a three-day visit during which he will also attend the 12th East Asia meet on Tuesday.
Earlier on Monday, President Duterte and his wife Honeylet Avancena welcomed the world leaders at the opening ceremony of 31st ASEAN Summit in Manila.
Prime Minister Narendra Modi also arrived there and shook hands with President Duterte here.
Prime Minister Modi also visited the International Rice Research Institute in Los Banos, Philippines, earlier in the day, and inaugurated the Resilient Rice Field Laboratory, named after him.
He will also meet the members of the Indian community at a reception to be hosted by the Indian envoy in Philippines.
-ANI