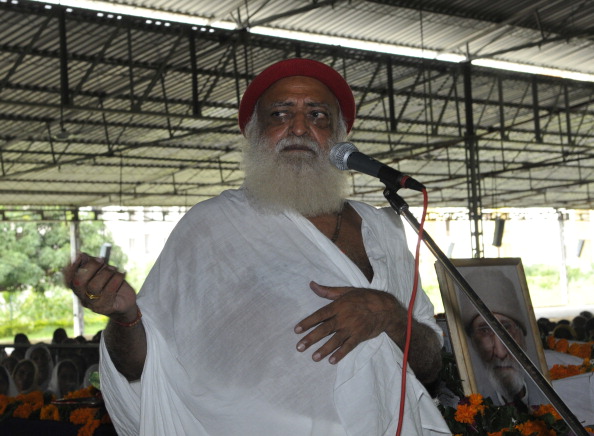 In a major breakthrough, in the Asaram case, one person was arrested on 25 July in connection with the murder of the main witness in Asaram rape case in Shahjahanpur.
The Sadar Bazar police of Shahjahanpur arrested Narayan Pandey, a follower of the self-styled godman Asaram in connection with the murder of Kripal Singh.
Pandey has admitted his role in Kripal's murder and was produced in the court and has been sent to jail.
Kripal Singh was shot by motorcycle borne assailants on 10 July. He had been Asaram's disciple in his Jodhpur Ashram.
Kripal was a key witness in the Asaram rape case and his statement was recorded three months ago.
During interrogations Pandey revealed that Kripal was shot by professional shooters on his directions. He also told the cops that they had earlier tried to bribe Kripal with Rs 20 lakh but he did not relent. As a last resort he was eliminated, he added.
The sexual assault case
In August 2013, Asaram was accused of sexually assaulting a minor girl at his Ashram in Jodhpur. He has been booked under the sections 342 (wrongful confinement), 376 (rape), 506 (criminal intimidation) of the Indian Penal Code and sections of Juvenile Justice Act and Protection of Children from Sexual Offences Act. In September 2013 he was arrested by the Jodhpur police and is currently lodged in Central jail, Jodhpur.