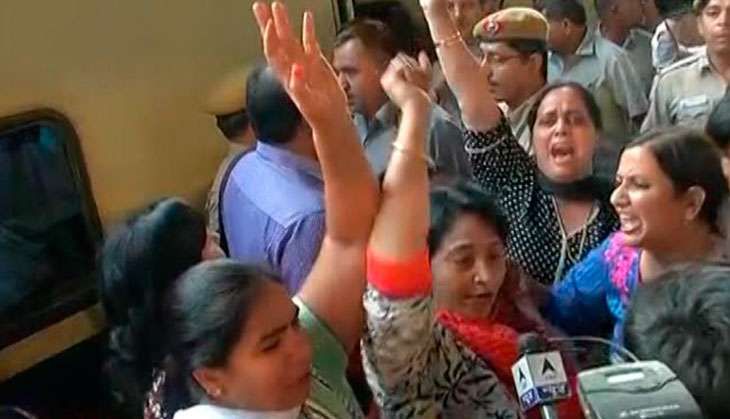 Delhi Chief Minister Arvind Kejriwal faced heated protests staged by Bharatiya Janata Party (BJP) women wing on 8 September at the New Delhi Railway Station. The protestors demanded him to speak on the misconduct of his MLAs against women and seeking expulsion of Aam Aadmi Party leader Ashutosh.
CM Kejriwal kicked-off his four-day Punjab tour with an itinerary focused mostly on the state's Malwa region.
The tour comes at a time when the party is trying to keep its flock together amid various issues that have plagued it in recent weeks.
"We came here to talk to him very politely, along with a bouquet. Is he a thief that he is running and not facing us? We are women from educated families and came here for a solution," ANI quoted an agitated protester as saying.
"Kejriwal is least concerned about the Delhi Government. He promised to develop Delhi and protect it from all the odds. But, how will he do this, when his own ministers are involved in crime against women. Tell me, he cannot protect Delhi, can he save Punjab from these crimes?" said another protestor.
This Punjab protest came to light after recent incidents in Punjab.
A group of volunteers from Barnala had yesterday, in a press conference, accused the AAP Punjab observer Vijay Chauhan in Barnala, of allegedly sexually exploiting his maid servant and later giving her Rs 1 lakh to keep the matter under wraps.
However, Chauhan has denied the allegation saying the group had earlier also circulated a certain audio recording of the maid servant in which the false allegation had been made.
Former state minister Sandeep Kumar, who was sacked from the Cabinet after an alleged sex tape surfaced.
-With ANI inputs