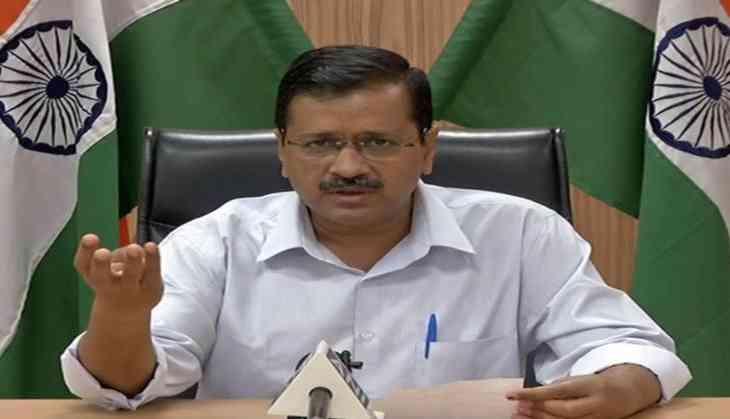 Delhi Chief Minister and Aam Aadmi Party (AAP) chief Arvind Kejriwal on Saturday solicited the centre to extend the pan-India lockdown until 30th April in a bid to curb the spread of coronavirus. Arvind Kejriwal was among several CMs who took part in a video conference with Prime Minister Narendra Modi today to talk about whether the lockdown should end on Tuesday amid a surge in Covid-19 cases in the country.
"The decision to continue the lockdown should be taken on a national level," Mr Kejriwal said.
"If the states decide the length of the lockdown on their own, then the fight against the coronavirus won't be effective," said Kejriwal, from where the third highest number of Covid-19 cases has been registered.
"If the lockdown is eased, all kinds of transport, either rail or road, should not be allowed," Kejriwal said.
Every public and private transport, besides those taking care of essential commodities, are banned across India. Air lines have been grounded.
Several states have said they want to continue the lockdown, while Odisha and Punjab have already announced a prolongation. Odisha CM Naveen Patnaik stated that the virus "is the biggest threat that the human race has faced in more than a century". "Life will not be the same ever," Mr Patnaik said.
During the conference, the Prime Minister, who sported a white mask took feedback from the CMs on whether the 21 day lockdown to curb the spread the Covid-19 would end on Tuesday.
"I am available 24x7. Any chief minister can speak to me and give suggestions (on COVID-19) anytime. We should stand together shoulder-to-shoulder," PM Modi said.
The Ministry of Health carried out a presentation during the conference. Then one after another the chief ministers spoke to the Prime Minister.
According to sources, the lockdown may be prolonged but with some alterations this time. Interstate movement will remain restricted, except for essential services. Schools, colleges and religious institutions are to stay closed.
Also Read: PM Modi holds video conference with CMs of all states on COVID-19 crisis, top 10 highlights
Also Read: Lockdown Update: Ministry of Home Affairs exempts fishing, aquaculture industry