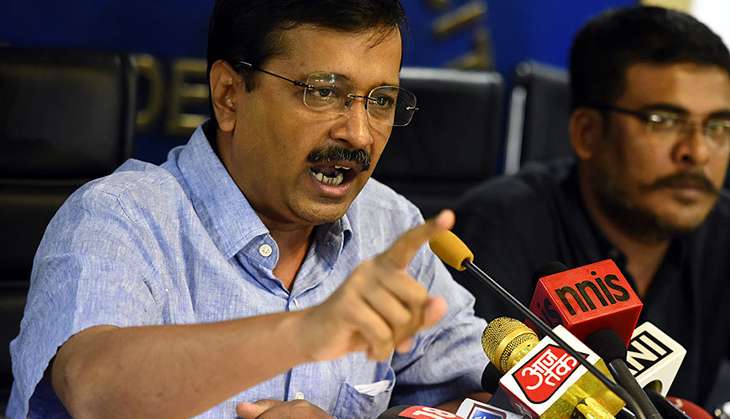 The Supreme Court on 13 July restored Congress rule in Arunachal Pradesh as it ruled that the state government's action of dissolving the government was illegal.
This was a verdict on a batch of petitions dealing with the Governor's discretionary powers to summon or advance the Assembly session of Arunachal Pradesh. A five-judge constitution bench headed by Justice JS Khehar, which had reserved its judgement on 22 February, pronounced the judgement today.
In a response to the latest development in Arunachal Pradesh, Delhi Chief Minister Arvind Kejriwal said the Narendra Modi government has been tightly slapped twice by the Supreme Court.
"Modi ji neither has faith in Constitution nor people's mandate. He wants to run this country with dictatorial attitude," ANI quoted Keriwal as saying. He added, "Do baar SC se itna zabardast tamaacha laga hai Modi sarkar ko, pehle Uttarakhand mein aur ab Arunachal Pradesh mein. (Modi government tightly slapped by the Supreme Court, first in Uttarakhand and now in Arunachal Pradesh)."
Also Read: Thank you Supreme Court for explaining to the PM what democracy is: Rahul Gandhi
Congress leader Ninong Ering welcomed the verdict and said, "A welcome judgement by SC. We're pleased that our Govt has been reinstated. Our friends who've been misled or have some differences should come back and we should once again form government."
Former Arunachal Pradesh CM Nabam Tuki also appreciated the judgement and said, "A historic and remarkable judgement which was expected by the people of country. We have got justice from SC. Court has today saved this country and its Constitution. Will hold discussions with party MLAs and decide further course of action, we'll do whatever is required legally."