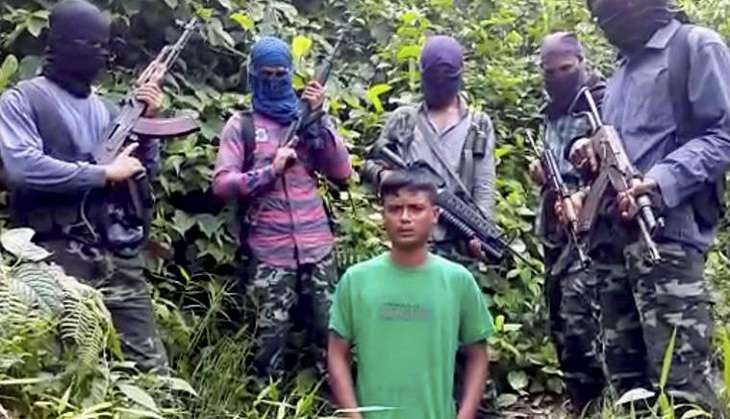 Assam BJP leader Ratneswar Moran's son Kuldeep was released by the United Liberation Front of Assam (ULFA-I) in the Indo-Myanmar border area on 9 September.
Kuldeep Moran, son of Tinsukia BJP leader Ratneswar Moran, was abducted by the militant group on 1 August from Namsai in Arunachal Pradesh.
The militants had then released a chilling video - on the lines of the Islamic State execution videos - showing Moran begging Chief Minister Sarbananda Sonowal and his parents to help free him, while being surrounded by armed, masked militants.
Sonowal had then appealed to the abductors to release him on humanitarian grounds. "I appeal to the abductors to release the boy as a humanitarian gesture. Our government believes that violence will achieve nothing and we are committed to the peace process," he told PTI.
MLA Chetia said he had received a phone call from the militant group demanding Rs one crore ransom for his nephew's release. Chetia said that he did not endorse the idea of paying ransom.
Kuldeep's mother and wife had earlier appealed to the ULFA-I to release him, saying that they could not afford the ransom.