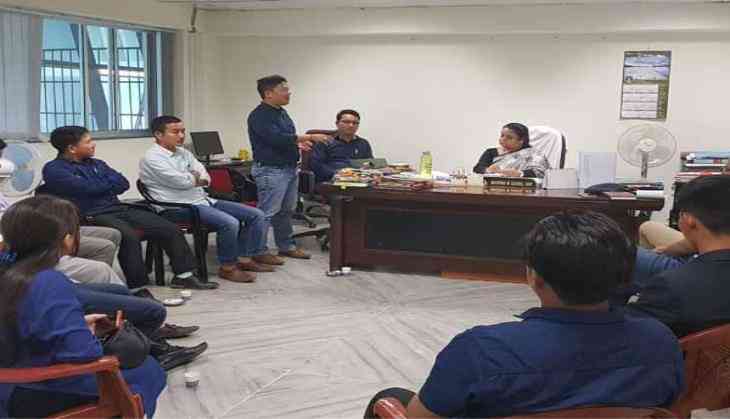 Arunachal Pradesh Chief Minister Pema Khandu directed the Department of Social Justice, Empowerment and Tribal Affairs (SJETA) to draw a foolproof mechanism to avoid delay in releasing scholarships to tribal students.
The state government had released Rs. 28.50 crore from its own sources to SJETA on June 27, for releasing the pending scholarship of the students in anticipation of funds to be received from the central government, after Khandu initiated.
From the money sanctioned to the department, Rs. 19.35 Cr has already been released to the students in their respective accounts. Rest of the amount is being released simultaneously after following the due procedures.
The held a meeting with the delegates of All Arunachal Pradesh Students Union and other student's representatives yesterday.
The secretary and director of SJETA informed the delegates of All Arunachal Pradesh Students Union and other students' representatives that the central government has recently released 40.30 crore as a grant in aid for post metric scholarship to Schedule Tribe Students as arear grant for the year 2016-17, in a meeting yesterday.
The centre also released another Rs. 2.84 crore as adhoc grant for the year 2017-18 for the same purpose.
The department made it very clear that the due procedure to ensure that 'no duplication' in receipt of scholarship must be followed in letter, and spirit to which the students body appreciated.
The department further appealed that proper documentation should be complied with to ensure that the department is in position to release the scholarship to the students at the earliest possible.
Khandu had earlier issued specific directives to the department to immediately release the scholarship to the students.
He meanwhile appealed the students' community to make judicious use of the scholarship money for academic pursuit and furthering studies.
-ANI