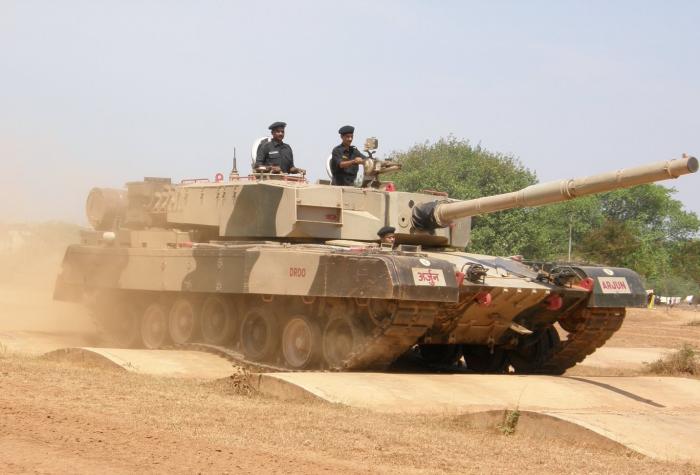 In a tragic incident, a Major was killed in a freak incident during a training exercise at the Pokhran range.
The deceased, Major Dhruv Yadav, was struck by a splinter during a fire power demonstration with the Army's 75 armoured regiment's Arjun tanks.
NDTV has reported that Major Yadav may have either been struck by a splinter from a misfired round fired by a tank behind the one he was travelling on or by a splinter from an artillery shell.
A post-mortem is being conducted to ascertain the cause of death and the Army has launched a full inquiry.
According to NDTV, the Major was told by fellow soldiers that he was bleeding from the neck. He later succumbed to his injuries.
Major Yadav was formerly an instructor at the Indian Military Academy (IMA), Dehradun. He is survived by his wife.