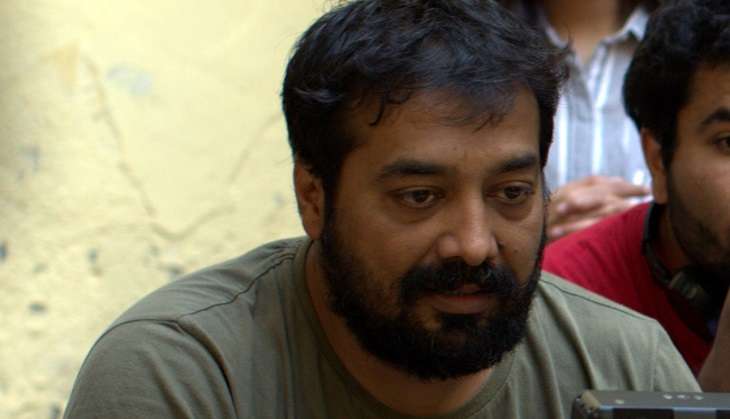 Filmmaker Anurag Kashyap got into a controversy after he lashed out at Prime Minister Narendra Modi on Twitter over the boycott of films with Pakistani artistes, on 16 October. Kashyap also asked PM Modi to apologise for diverting his trip on tax payers money when he visited Lahore to meet Pakistan's Prime Minister Nawaz Sharif.
Anurag Kashyap stood in support of Karan Johar against the recent Cinema Owners and Exhibitors Association of India's (COEAI) demand to stall the release of Karan Johar's Diwali entertainer, Ae Dil Hai Mushkil as it stars Pakistani actor Fawad Khan.
On 16 October, Anurag Kashyap in a series of tweets slammed the move to ban Pakistani artistes which was supported by Bhartiya Janta Party and Maharashtra Navnirman Sena.
After his first tweet in support of Karan Johar, Kashyap mocked Prime Minister Narendra Modi by tweeting "Btw Bharat Mata ki Jai Sir @narendramodi".
Kashyap later tweeted that media persons should stop calling him as he would not entertain any questions. He also clarified that he was not drunk while tweeting and has all the rights to question the prime minister of his country as he expects the government to protect the people
There is a lot more that Anurag Kashyap had to say, follow the tweets here:
The World must learn from us.. We solve all our problems by blaming it on movies and banning it.. #ADHM . With you on this @karanjohar

— Anurag Kashyap (@anuragkashyap72) October 15, 2016
Btw Bharat Mata ki Jai Sir @narendramodi

— Anurag Kashyap (@anuragkashyap72) October 16, 2016
Just to make it clear, I complain because I expect my government to protect us, I question the PM because I have every right to..

— Anurag Kashyap (@anuragkashyap72) October 16, 2016
I am not going to address a party that has become redundant and irrelevant and is trying to find relevance again by using the film industry

— Anurag Kashyap (@anuragkashyap72) October 16, 2016
We have been vulnerable for long, and have been paying the price by being used by every one to find any kind of standing..

— Anurag Kashyap (@anuragkashyap72) October 16, 2016
And the real trade between the two countries across the border has not faced any kind of opposition, but we must pay the price for it

— Anurag Kashyap (@anuragkashyap72) October 16, 2016
Or prove your love by representing the country in a honourable way.. Not by shouting here..

— Anurag Kashyap (@anuragkashyap72) October 16, 2016
And yes sir @narendramodi we need protection.. It's really high time..

— Anurag Kashyap (@anuragkashyap72) October 16, 2016
I refuse to live in the fear created by blind fanatics that you cannot have a conversation with your PM or question him or expect from him

— Anurag Kashyap (@anuragkashyap72) October 16, 2016
I would rather ask my questions directly to the PM than trying to impress him by fake nationalism of banning "what puts you in news"

— Anurag Kashyap (@anuragkashyap72) October 16, 2016
And media should stop trying to call me because you are wasting your time,because this all that I have to say and they were not drunk tweets

— Anurag Kashyap (@anuragkashyap72) October 16, 2016
And for all else proving your patriotism on Twitter..This is for you https://t.co/8S8ILDITjx

— Anurag Kashyap (@anuragkashyap72) October 16, 2016