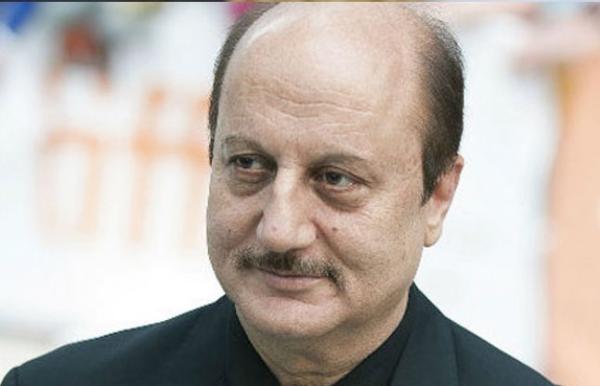 A day after Congress President Sonia Gandhi led a "march against intolerance" to Rashtrapati Bhavan, actor Anupam Kher has announced that he would lead a rally against the "Award Wapsi" movement. The event is scheduled for 10 am, Saturday (7 November). He said he would be joined by other big names in the industry. Filmmakers Madhur Bhandarkar and Ashoke Pandit too would lead the actor in the march.
The veteran actor and former censor board chief further showered lavish praise on Prime Minister Narendra Modi, calling him the "biggest thing to have happened in modern India". He also emphasised on the fact that "there is no intolerance in India" and that "vested interests were out to malign the country".
On 3 November, the Congress had marched to the Rashtrapati Bhavan and submitted a Memorandum to the President asking him to directly "impress upon the Prime Minister" that recent incidents of increasing intolerance in the country were "not acceptable".
The counter march by Kher comes in the backdrop of intellectuals, writers and filmmakers returning their awards as a mark of protests against crackdown on dissent and the right to freedom of expression.
Kher, a BJP sympathiser,was recently booed by the audience during a debate on 'Freedom of expression is in imminent danger' organised as part of the Tata Literature Live Festival. He was speaking against the motion. After the audience misbehaved with him for his arguments, he questioned if they were paid to do so. Kher's wife Kirron Kher is a BJP MP.
Kher has been critical of those from within the film industry returning their awards. Kher protested when Dibakar Banerjee, director of Khosla Ka Ghosla, in which he played the central character, returned the national award won for the film.
Reacting to the trend, Kher had tweeted last week: "This #AwardWapsiGang has not insulted the government, but the jury, the chairman of the jury and the audience who watched their films. Some of these usual suspects of #AwardWapsiGang were instrumental in getting me out of Censor Board the moment Congress came in Power. #Agenda."
Film fraternity is the latest to join the debate on "intolerance" and "freedom of expression" which was initially started by Sahitya Akademi award winners returning their honour to protest against rationalist MM Kalburgi's murder and the lynching of a Muslim man in Dadri. Many withing the film-industry, including superstar Shahrukh Khan have spoken against "rising intolerance".