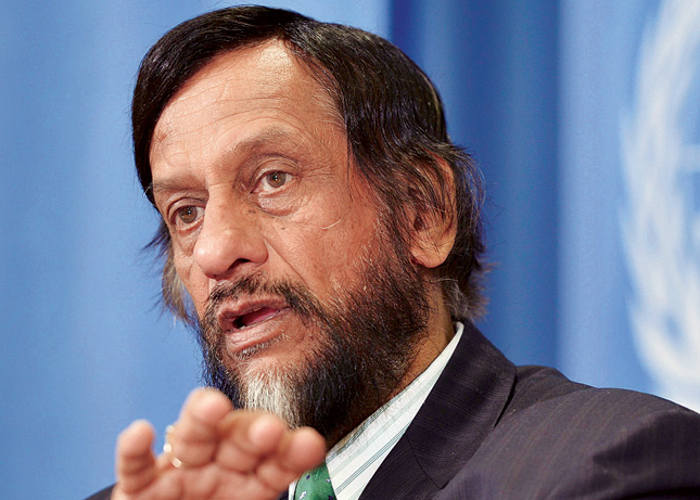 Another Ex-TERI employee accuses RK Pachauri of sexual assault, a day before Delhi High Court is scheduled to hear a plea to cancel his bail.
The woman has alleged that when she decided to quit TERI, Pachauri threatened her of dire consequences.
According to the report, other female employees from the human resource department of TERI too faced similar sexual harassment and misconduct from Pachauri.
After the woman, who had accused RK Pachauri of sexual assault released an open letter on Tuesday condemning TERI for reinstating him as Executive Vice Chairman, another ex-TERI employee has come forward with similar 'harassment' allegations.
Another former TERI woman employee has alleged sexual assault by former TERI chief, a day before the Delhi High Court is scheduled to hear a plea to cancel his bail.
According to reports, the woman in question has claimed that she has been trying to record her statement but all her efforts have been obstructed by the Delhi Police.
Meanwhile, this is the second case of sexual assault against Pachauri that has surfaced in last one year.
Her ordeal:
In a five-page statement released by her lawyer Vrinda Grover, the woman has stated that it is time to break her silence and place the complete facts before the public given the fact that Pachauri is being rewarded by the TERI board rather than being held accountable.
"I joined TERI in 2003 and worked there for over a year. R K Pachauri was the Director General of TERI during this period, and the editor of the TERI magazine. My job description required me to on occasion interact with him in person. He would often phone me himself or have his secretary call for me. From this point onwards, until I quit TERI, my sexual harassment by him increased."

"Soon after I joined TERI and began interacting with R K Pachauri, he had renamed me with a sexually suggestive nickname "xxxx". He said that this was a derivative of my official name and suited me far better. I recall that he said things like xxxx is sweet, and also how attractive flowers attract bees etc."

"On one occasion, when he had called me to his sixth floor office room to discuss work, he told me that he could lift hefty and heavy women, and so lifting me would not be a problem for him. I found his boasting extremely disrespectful towards women working at TERI."

The woman has also alleged that Pachauri offered her to do head massage when she was having migraine pain.

"When R K Pachauri saw my resignation letter, he threatened that from the airport to the city I was going to, he had friends everywhere and that he would see how I would leave his employment."

The other instances she has cited includes: asking her out for dinner, forcibly kissing her, asking questions about her personal life and commenting on her clothes etc.

She has also claimed that the women who comprised the Human Resource team were also subjected to similar harassment.