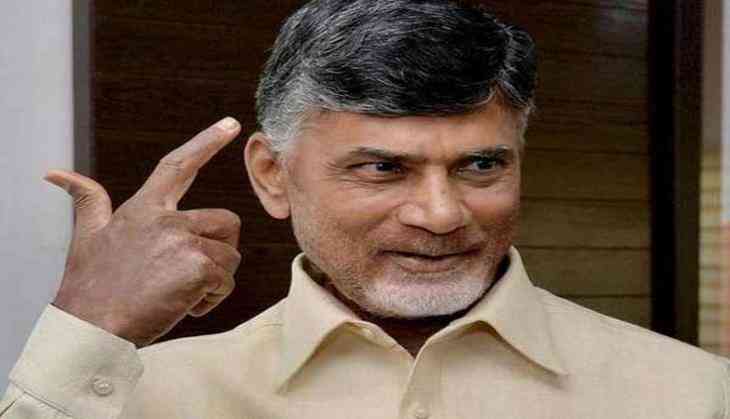 Andhra Pradesh Chief Minister Chandrababu Naidu (ANI)
Andhra Pradesh Chief Minister Chandrababu Naidu will finalise the designs for the Legislative Assembly and the High Court in the state on 25 October.
London-based Foster and Partners earlier today presented the models for the Legislative Assembly, the Secretariat and the High Court, which comprise the government administrative complex.
In a special meeting with concerned officials, the final models were tabled.
Chief Minister Naidu appreciated the designs especially the waterfront, the layout and the interior designing of the Legislative Assembly. He also suggested for a façade and asked the architectural firm to work around his suggestion, ensuring world-class architecture.
Chief Minister Naidu also asked to seek suggestions from film director S.S. Rajamouli.
The High Court designs too, will be revisited, and the firm will present their next draft in the following weeks.
As per the current model, the Legislative Assembly will be diamond-shaped and will spread over 35 acres. The diamond shape starts from the ground floor to the uppermost. The aerial view shows the diamond shape clearly.
It will be a four-storeyed building and 40 meters high.
The first floor of the building will be divided into four areas with house offices of Chief Ministers, Ministers, Speaker, public and press.
The building will accommodate both - the legislative assembly and the legislative council.
The assembly capacity will be 250 seats, which can be expanded to accommodate 300 people.
The Legislative Council will have a seating capacity of 125 members.
The balconies will be triangle-shaped and attractive. There will be a museum on the top floor (open for public).
The High Court building will be in the shape of a 'Buddha Stupa'.
The six-storeyed court building will spread across 50 acres.
The building will house 48 courts and will accommodate 18 more courts in the future.
The building is designed to accommodate 5,000 people at a time.
-ANI