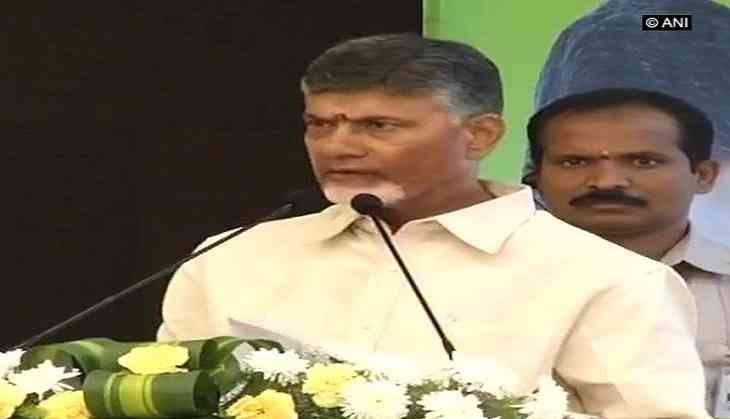 Various proposals were discussed and approved at the Andhra Pradesh cabinet meeting chaired by Chief Minister N. Chandrababu Naidu.
During the meeting, held on 1 November at the state secretariat, the cabinet approved the proposal for forming "Meat Development Corporation of Andhra Pradesh".
The cabinet also gave a nod for setting up the "Science City of AP" at Tirupati, comprising museum, research center, outdoor science park and convention center.
The cabinet approved proposal by the Director, Kakinada Port for "AP Inland Vessels Rules 2017". The proposal is formulated based on the 'Inland Vessels rules 2013" framed by Inland Waterways Authority of India under the 1917 act.
The cabinet decided to give guarantee to Swachh Andhra Corporation for getting loan of Rs 500 crores. The funds will be used to build 12.5 lakh toilets under Swachh Bharat Mission and 2.5 lakh toilets to be under NREGA.
The cabinet approved to grant 25 posts to the senior civil judge court newly setup at Kaikaluru town. The cabinet also decided to introduce a bill in the forthcoming assembly session to give additional power to the Andhra Pradesh Public Service Commission (APPSC) so that it can take up appointments of teaching and non-teaching staff in universities.
In the meeting, the cabinet at length discussed Polavaram project too and gave nod to the ministry of water resources to remove clause 34 and get loans. A decision was taken that progress of project is briefed to the cabinet on monthly basis.
-ANI