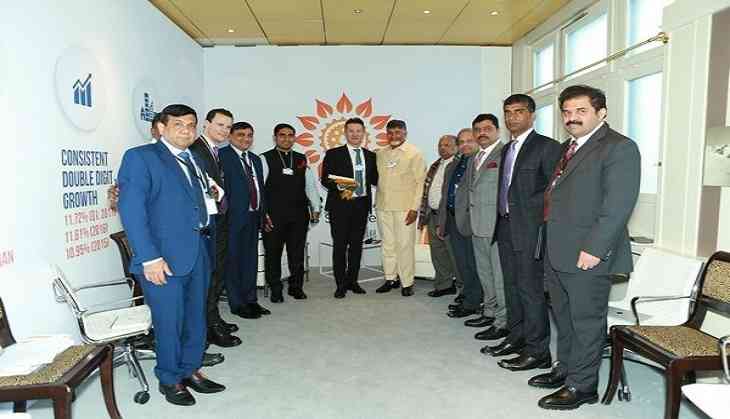 Andhra Pradesh Chief Minister N. Chandrababu Naidu met with Airbus Defence and Space CEO Dirk Hoke and assured him of providing support and facilities in the state.
The Andhra Chief Minister took to Twitter and said, "H Ble CM Met with Mr. Dirk Hoke, CEO Airbus Defence, and Space. Airbus is in the process of developing their transport aircraft, C-295 in India. This is a joint venture with Tata airbus. I have assured him that they will be receiving all the support and facilities in AP."
Both shared their views on the sidelines of the third day of the World Economic Forum in Davos.
Naidu also encouraged Hoke to invest in Andhra Pradesh.
Hoke, is currently working on clearances to start manufacturing their transport aircraft C-295 in India.
"You will be receiving all the support and facilities in Andhra Pradesh">Andhra Pradesh", assured the Chief Minister.
Expressing satisfaction over the developments, Hoke told the Chief Minister that the project will be executed in 2018 and also invited the Chief Minister to their manufacturing units in different countries.
-ANI