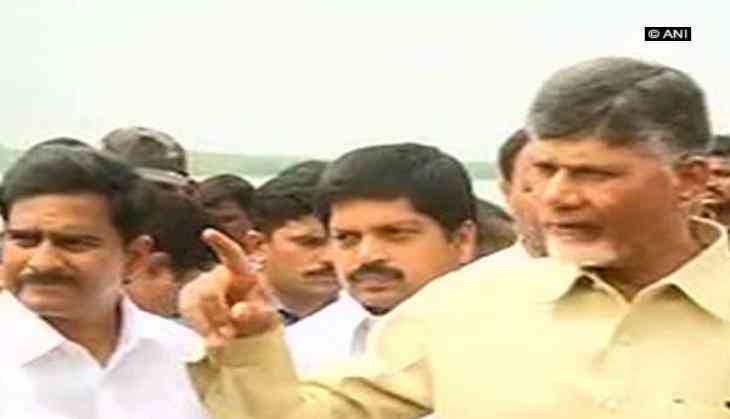 Andhra Pradesh Chief Minister Chandrababu Naidu on 13 November visited the site of the Krishna boat capsise incident.
Meanwhile, the death toll in the incident has risen to 20, following the recovery of four more bodies this morning.
Earlier in the day, Prime Minister Narendra Modi paid condolence to families who lost their loved ones in the incident.
The Prime Minister's Office posted on the micro-blogging site: "Capsizing of a boat in the Krishna River is anguishing. My thoughts are with the families of those who lost their lives in this tragedy. Andhra Pradesh Government and @NDRFHQ have been working on rescue operations: PM @narendramodi"
The National Disaster Response Force (NDRF) Deputy Commandant, Santosh Kumar, said, "A rescue operation has been continuing since yesterday with four of our teams, while divers are also making efforts to trace the missing people."
The injured were brought to Andhra hospital in Vijayawada yesterday.
The state government announced an ex-gratia of Rs. 5 lakh to the families of the deceased.
As many as 41 people, including the boat driver, were in the boat at the time of the incident. 32 of the victims belonging to the Ongole town were on a picnic tour.
The boat that capsised at Krishna River in Ibrahimpatnam mandal, Krishna district of Andhra Pradesh, was reportedly a private one.
The boat turned turtle when it was about to reach the shore. The bodies were handed over to the victims' families after postmortem.
Also read: PM Narendra Modi condoles Andhra boat tragedy
A survivour in the incident had alleged that the boat operator was trying to let in more passengers, which made the boat overloaded.
-ANI