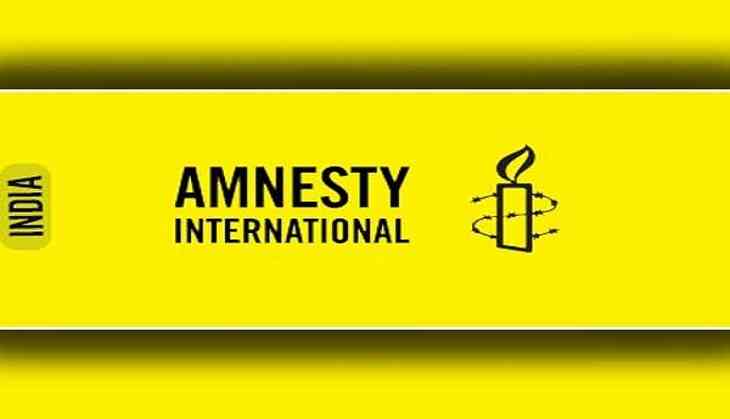 The Amnesty International India on Wednesday asserted that the killing of journalist Gauri Lankesh by gunmen outside her residence in Bengaluru raises alarms about the state of freedom of expression in the country.
"Gauri Lankesh was never afraid of speaking truth to power. Her assassination must be thoroughly investigated and the perpetrators brought to justice," said the Programmes Director at Amnesty International India, Asmita Basu.
"The police must investigate whether she was killed because of her journalism," she said.
55-year-old Gauri Lankesh was the editor of Gauri Lankesh Patrike, a Kannada weekly. She was widely regarded as an independent and outspoken journalist and activist, and a fierce critic of hardline Hindu groups in Karnataka.
Speaking to journalists, the Bangalore City Police Commissioner said that unidentified men shot Gauri Lankesh in a close range, and three bullets hit her on the neck and chest.
"Critical journalists and activists have increasingly faced threats and attacks across India in recent years. The State Governments must act to protect those whose voices of dissent are being silenced," Basu mentioned.
"Investigations into these killings have been ineffective for too long," she added.
On 30 August, 2015, M.M. Kalburgi, a prominent scholar and critic of religious superstition and hardline Hindu groups, was shot dead outside his home in Dharwad, Karnataka by unidentified assailants. Over two years later, there has been little progress in the investigation. No charges have been filed yet.
In January 2017, the Bombay High Court criticised the Central Bureau of Investigation for its slow progress in investigating the killings of Narendra Dabholkar and Govind Pansare, activists who were killed in 2013 and 2015 respectively.
The Committee to Protect Journalists has said that there have been no convictions in any of the 27 cases of journalists murdered for their work in India since 1992.
In 2016, the organisation urged the central government to bring together journalists, scholars and experts on freedom of expression to submit draft proposals for a national-level journalist safety and protection mechanism.
Meanwhile, following Lankesh's murder, major protest demonstrations have been planned across India, especially in prominent parts of Karnataka.
-ANI