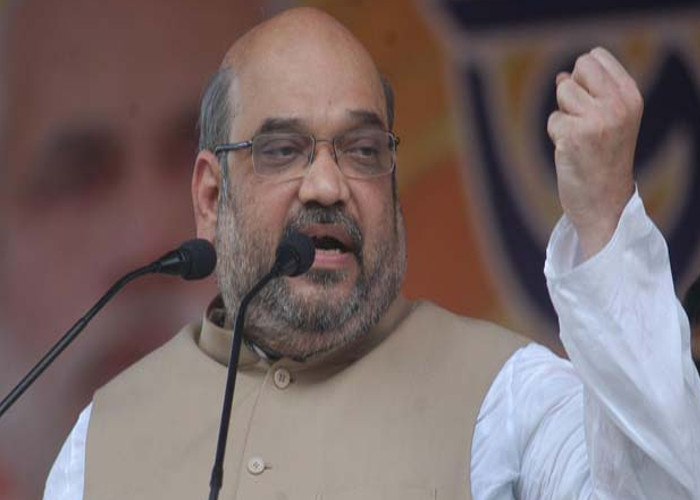 BJP President Amit Shah is likely to be re-elected president of the party at the end of January, The Indian Express reported.
Held responsible for the trouncing of the BJP in the Bihar Assembly polls in December, Shah nonetheless is seen as the best candidate for the post.
His team once he is re-elected will include some new faces as well as a cabinet minister. Senior leaders said that Shah would like to have his men in state unit of Uttar Pradesh because UP will face the polls next year.
In the UP state unit, the leadership is considering replacing Laxmikant Bajpai with a backward community leader. Swatantra Dev Singh is likely to be made the state unit chief, while the general secretary is likely to be Shrikant Sharma, a Brahmin.
At least half the BJP state units will have their new leadership teams in place before the election of the national president. In Rajasthan, Ashok Parnami, a loyalist of CM Vasundhara Raje, was re-elected, while in Madhya Pradesh, Nandkumar Singh Chauhan got a second term. Dharamlal Kaushik, chief of the BJP state unit in Chhatisgarh, was also re-elected. In Kerala, Kummanan Rajashekharan, and in West Bengal, Dilip Ghosh, both RSS hardliners, became state unit chiefs.
Though Amit Shah would have liked to place his own people in these positions, he stuck by the choices of the states' respective CMs because of the debacle in Bihar, where central leadership was accused of imposing its decisions by overruling local opinions, BJP sources told The Indian Express.