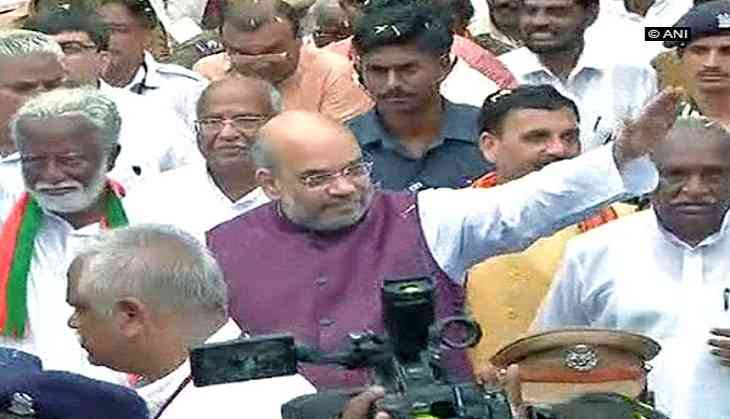 Bharatiya Janata Party (BJP) chief Amit Shah on 17 October joined party's Jan Raksha Yatra on its last day in Trivandrum.
The 'padyatra' was organized by state BJP unit to highlight alleged political killings being carried out in Kerala under the LDF government.
The padyatra was flagged-off by Shah on October 3 from Kannur district.
A host of BJP leaders, Union ministers and BJP chief ministers, have participated in the yatra at different stages, that passed through the length of the state.
The BJP president is also scheduled to address the public meeting officially concluding the padayatra.
Earlier in the day, the BJP leaders visited the house of the murdered BJP party workers, Manannthala Renjith and Sreekariyam Rajesh.
Later on the Union Minister of State for Finance and shipping, Pon Radhakrishnan inaugurated the 'padayatra' in Sreekariyam in Thiruvananthapuram .
Union Minister of State for Health Aswini Kumar Choubey will also address the workers.
-ANI