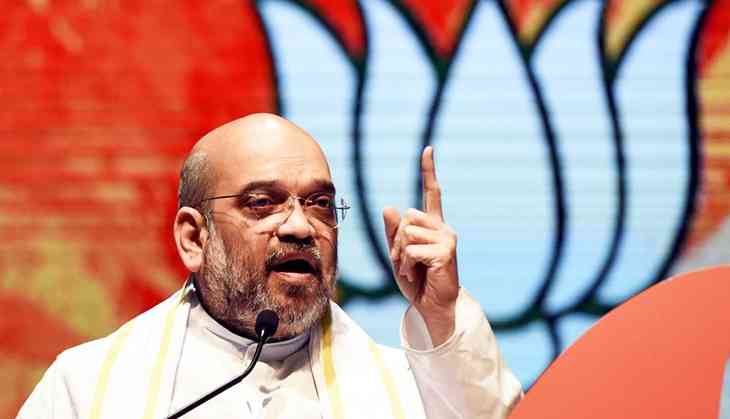 Amit Shah arrives Raipur on three-day visit
Bharatiya Janata Party (BJP) president Amit Shah arrived here on Thursday on a three-day visit to Chhattisgarh.
Shah will hold talks with BJP MPs, MLAs, office-bearers and workers and is expected to guide them on ways to strengthen the party's agenda ahead of next year's assembly polls and for the 2019 general elections.
A road map for the forthcoming elections is expected to be drafted.
Shah will also visit the birthplace of Satnami Saint Guru Ghasi Das in Giroudhpuri, which is approximately 130 kilometres from Raipur.
Another key objective of Shah's visit to Chhattisgarh is to consolidate the Scheduled Tribe and Scheduled Caste vote bank in favour of the BJP. Scheduled Castes constitute about 12 percent of Chhattisgarh's population of 2.5 crores.
These communities once considered a Congress vote bank, sided with the BJP in the 2013 state assembly elections. The BJP then won nine of the 10 SC seats then.
Meanwhile, the opposition Congress party has said it will organise protests against the bribe giving culture of the BJP in the state during Shah's visit.
Shah will be attending and addressing 16 meetings. He will also inaugurate a "Modi Fest".
-ANI