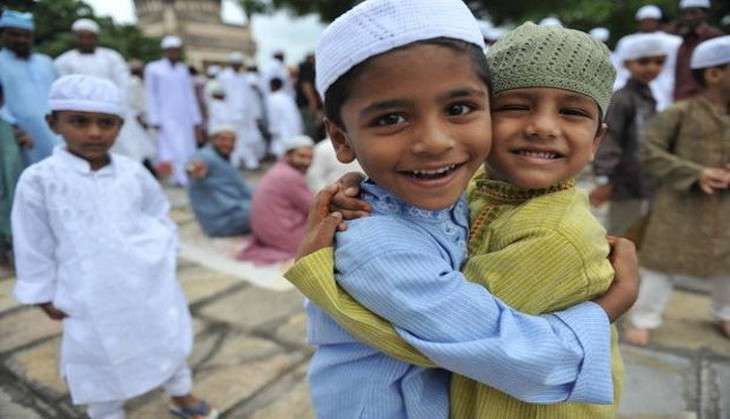 Amid the ongoing violence in the Valley and curfew being in force Kashmir, Jammu region celebrated Eid-ul-Azha with religious fervour and gaiety with Muslims thronging mosques to offer prayers.
Besides offering prayers, people, in colourful attires, exchanged Eid greetings and pleasantries in all the districts of Jammu province.
Hindus and Sikhs also participated in the celebrations, extending greetings to their Muslim brethren on the auspicious occasion.
Jammu and Kashmir state constitutes of three provinces -- Kashmir, Jammu, and Ladakh.
"Eid is the day when we remember the God and seek his blessings. While we prayed for ourselves, we also prayed for peace in the country, especially the Kashmir valley," said Irfan Khan, a local shopkeeper.
Muslims also sacrificed goats and sheep and distributed the meat amongst their relatives and friends. "Sacrificing of goat or sheep is a tradition which is going on since the time of Prophet Abraham. We follow his footsteps to please the Almighty," said one Khurshid Ahmed.
There was no report of any untoward incident from any part of Jammu region even as the authorities had snapped the mobile internet services as a precautionary measure. Reports of celebrations of Eid at all the districts of Jammu region also poured in.
--PTI