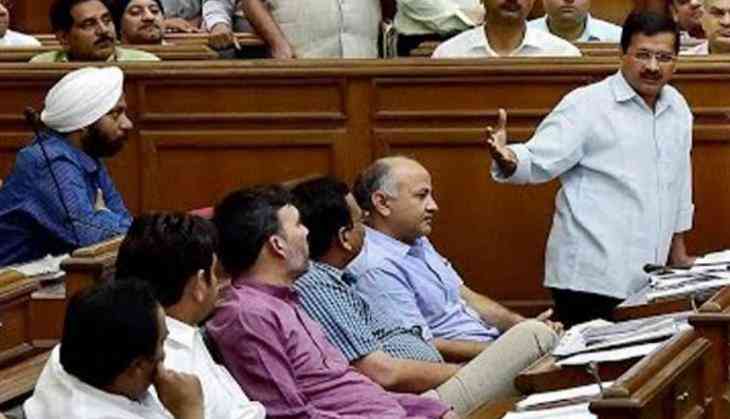 Amid AAP crisis, Delhi Assembly to witness stormy special session today (ANI)
With the Aam Aadmi Party (AAP) struggling to keep its head high amid the avalanche of controversies, the one-day special session of Delhi Assembly, which will be conducted today, is expected to be a stormy affair.
The AAP and the Opposition Bharatiya Janata Party (BJP) will corner each other on a range of issues.
The recent debacle surrounding expelled AAP leader Kapil Mishra and his allegations of bribery against Chief Minister Arvind Kejriwal are also bound to be raked.
The Kejriwal-led dispensation had already dubbed the recent CBI raid at the Delhi Secretariat and issuance of notice to by the Home Ministry to furnish details of its overseas funding at the session as 'political vendetta' by the Centre.
However, the Bharatiya Janata Party (BJP), which has only four members in the national capital's assembly, will try to attack the AAP government on governance and other issues.
-ANI