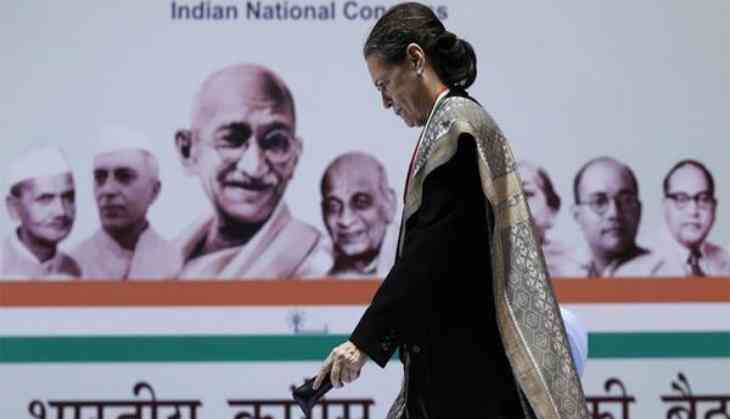 Ambedkar's contribution to making India a nation remains undisputed: Sonia Gandhi (ANI)
On the occasion of Ambedkar Jayanti, Congress President Sonia Gandhi on Friday greeted the nation saying that Babasaheb was one of the greatest icons of modern India and his contribution to the making of India as a nation shall always remain undisputed.
'Dr. BR Ambedkar's life is a guiding light to all us Indians who want to live together, united and under the shade of our Constitutional laws and ethos. The Indian Constitution is a living affirmation of the inclusive cohesiveness and guarantees for equality that Baba Saheb envisaged, she said,' she said in a statement.
Paying tributes to one of the greatest sons of India and champion of social equality and democracy, Sonia further said that the path of social democracy shown by Babasaheb shall forever remain relevant.
Echoing similar sentiments, Congress vice president Rahul Gandhi asserted that Babasaheb's life and his work embody the struggle for the conscience of a nation.
May we never cease to strive for the ideals Babasaheb dedicated his life to #ambedkarjayanti

— Office of RG (@OfficeOfRG) April 14, 2017
Dr. Babasaheb Ambedkar, chief architect of the Constitution of India, was born on 14th April 1891 at Mhow in Madhya Pradesh, which is now known as Dr. Ambedkar Nagar. He was also the first law minister of India.
Prime Minister Modi will launch several crucial initiatives to further the digital payments revolution in India on the occasion of Ambedkar Jayanti in Nagpur. These projects include the launch of BHIM Aadhaar platform for merchants, cash back and referral bonus schemes for BHIM and declaring about 75 townships going less-cash.
BHIM-Aadhaar, the merchant interface of the BHIM App will pave the way for making digital payments by using the Aadhaar platform. This will enable every Indian citizen to pay digitally using their biometric data like their thumb imprint on a merchants' biometric-enabled device which could be smartphone having a biometric reader.
With a view to achieving the target of 2500 crore digital transactions during the current financial year, the Prime Minister will also announce about 75 townships spread all over India as 'less-cash townships'.
These initiatives would further promote the digital movement and reinforce the vision of Baba Saheb for social empowerment of all through financial inclusion. Besides, Prime Minister Narendra Modi will also present awards to Mega Draw winners of Lucky Grahak Yojana and Digi Dhan Vyapar Yojna.
-ANI