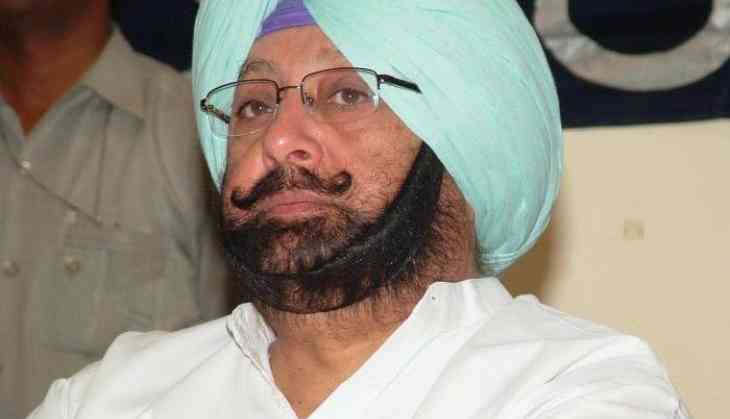 In the wake of the ongoing controversy over Navjot Singh Sidhu expressing his desire to continue to appear in 'The Kapil Sharma Show', Punjab Chief Minister Captain Amarinder Singh on 22 March, 2017 said that his government is taking legal advice in this regard, adding they may have to change the cricketer-turned-politician's portfolio if it is not permissible.
"Issue is only on the question that he can continue appearing in the show or not. I don't have much knowledge of the Constitution. We have asked the Attorney General to look into this," said Captain Amarinder.
Meanwhile, he gave credit for the party's victory in Punjab to election strategist Prashant Kishor.
"Very satisfied with Prashant Kishor and his team of volunteers, they were on ground in more than 1500 villages across Punjab," he said.
Earlier in the day on 22 March, 2017, Sidhu asserted that he will continue to appear on ' The Kapil Sharma Show', adding that people should have no problem with how much hours he contributes in office.
"If I work four days a month, 7 p.m. to 6 a.m. why are people getting stomach ache?" he asked.
He also added that his presence in the TV shows will not affect his Cabinet responsibilities.
Sidhu has been made the Minister of Tourism and Culture and local bodies in the new Congress Government-led by Capt. Amarinder.
Earlier on 21 March, 2017, Sidhu, insisting to participate as a celebrity-judge asserting that it was not office-of-profit.
"An office-of-profit is when the government is paying you money, employing you or giving you remuneration. A government office is an office-of-profit. This is not," Sidhu told ANI.
"Sometimes, I work all seven days from early morning till 6 p.m. So, what I do after 6 p.m. is nobody's business," he added.
Sidhu, however, did not say much about the Punjab Chief Minister seeking legal counsel over whether the former can continue working in the entertainment industry as an office-holder.
"The boss is always right," Sidhu said.
-ANI