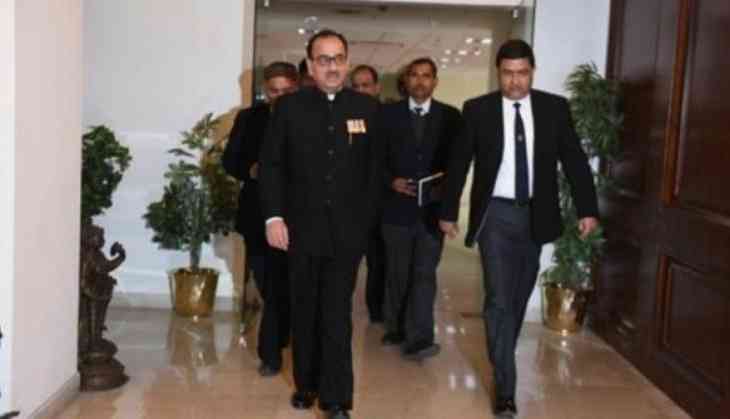 Alok Verma, who was dethroned by the government from Chief of Central Bureau of Investigation, has returned to his office in Delhi for the first time in three months, a day after he had a big win in the court. Verma was reinstated by the Supreme Court, which scrapped an October government ruling divesting him of his powers and sending him on leave.
From last three month, Alok Verma's 10th-floor office at the CBI headquarters in Delhi was sealed after he was sent on leave around 2 am on October 24 and replaced by an interim chief, M Nageswar Rao.
Delhi: CBI Chief #AlokVerma arrives at CBI headquarters to take charge. pic.twitter.com/dmXRE3ZMag

— ANI (@ANI) January 9, 2019
However, CBI chief has not been given authority to take a decision on any major policy for now. The Supreme Court said \until a high-powered select committee comprising the Prime Minister, the Leader of Opposition and the Chief Justice of India meet and decide on his status, Verma cannot take any major policy decisions. The committee has to give its report within a week.
The Supreme Court says the High Power Committee under the DSPE Act to act within a week to consider his case.
Alok Verma, the CBI director had filed a plea in the apex court saying that his removal as the director from the agency and sending him on leave is unconstitutional and the committee should have been asked before taking such action.
Also read: On 10 per cent Quota Bill, AIADMK throws the trump card; reminds PM Modi of Rs 15 lakh he promised to give each