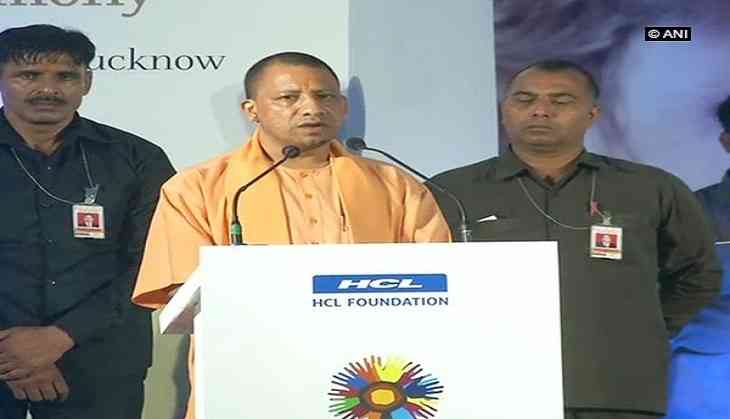 Uttar Pradesh Chief Minister Yogi Adityanath on Tuesday said all must accept responsibility for making the state investment friendly.
He was speaking at a programme organised by the HCL Foundation.
"Being the largest state of India, Uttar Pradesh is also the biggest market in the country, and hence, it is important for everyone. So, not only the government, but every citizen is responsible for making the state attractive for investors," Adityanath said.
He complemented the HCL Foundation for its corporate social responsibility (CSR) programme Samuday.
"Apart from it, under its CSR programme Samuday, the company has taken up many important social projects in the state, like in Hardoi, to make people self-reliant," the chief minister said.
HCL Samuday is a direct action by HCL Foundation to develop a source code for sustainable rural development with Rs. 100 crore annual commitments in the villages of Uttar Pradesh.
It is designed to be a replicable model - a source code for integrated and sustainable rural development - that builds model villages in partnership with central and state governments, local communities, NGOs, knowledge institutions and allied partners.
According to the foundation's website, currently implemented in Kachhauna Block, Hardoi District, in Uttar Pradesh, the programme covers 41 Gram Panchayats consisting of 210 villages and 30,000 households to benefit a total of 190,000 people. The programme has been approved by the Uttar Pradesh cabinet and an MoU has been signed with the Rural Development Department.
The chief minister also said that unless the people are aware, it becomes difficult for the government to extend the benefits of its schemes to the people.
He also expressed his happiness that the HCL would be investing around Rs. 1500 crore in the state in the next three years, which will create job opportunities for state's youth.
-ANI