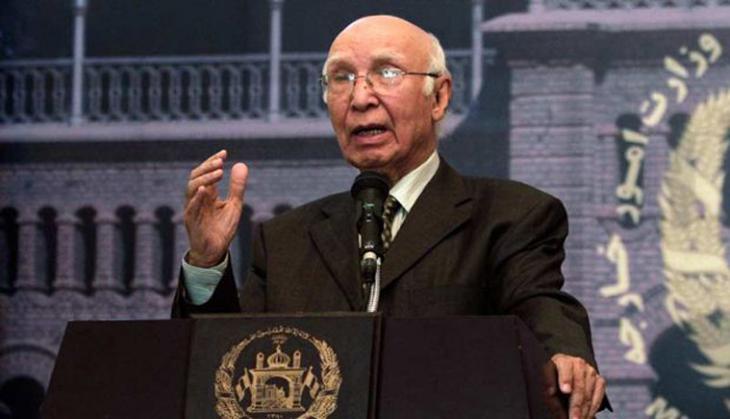 Sartaj Aziz, foreign affairs adviser to Pakistan Prime Minister Nawaz Sharif, said on Monday that "all options are open" regarding any possible visit by a team from India's National Investigation Agency to Pakistan to look into the Pathankot attack.
In a television interview, Aziz said the remark made by Pakistan's envoy to India earlier this month was "over-interpreted" and that Pakistan would allow the NIA to visit "in case the evidence leads to some basis and identification of people (who) need to be investigated."
Abdul Basit, Pakistan's ambassador in India, had said that cooperation doesn't mean reciprocity, which suggested that Indian investigators might not be allowed to visit Pakistan to gather evidence. This had created a controversy given that India had just permitted a joint investigation team from Pakistan to visit the Pathankot air base where the 1 January attack had taken place.