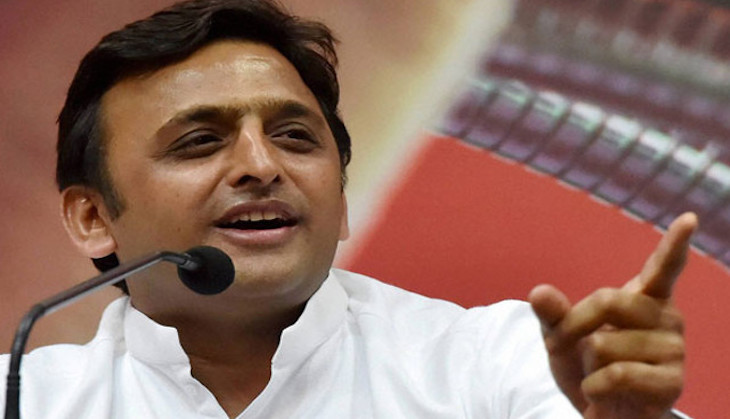 Taking a swipe at BJP chief Amit Shah's plan to have a meal with a Dalit family in Varanasi, Chief Minister Akhilesh Yadav on 31 May alleged that Shah had planned this event with an eye on the Uttar Pradesh Assembly polls.
Akhilesh Yadav stressed that Samajwadi Party does not differentiate people on the basis of caste and stated that his party aims to reach out to people only on the basis of their work.
"In Uttar Pradesh, such things were done in the past too. Elections are near and these are done to give a message.
"I also had lunch with labourers recently but did not discriminate on the basis of caste. If you all have pictures, go and find out the caste of the labourer who sat next to me," Akhilesh said. "I thank media for showing photos of poor people drinking mineral water and having mutton and chicken when I had lunch with them," he said referring to his recent lunch with labourers at the construction site of the new secretariat building here.
"We don't see things on the basis of caste and creed. One should reach out to people on the basis of work and achievements," the Chief Minister said.
Shah is scheduled to have a meal on 31 May with Girjaprasad and Ikbal Bind's family, who belong to the Dalit community, in Jogiyapur village in Sevapuri Assembly segment under Prime Minister Narendra Modi's Lok Sabha constituency of Varanasi.-PTI