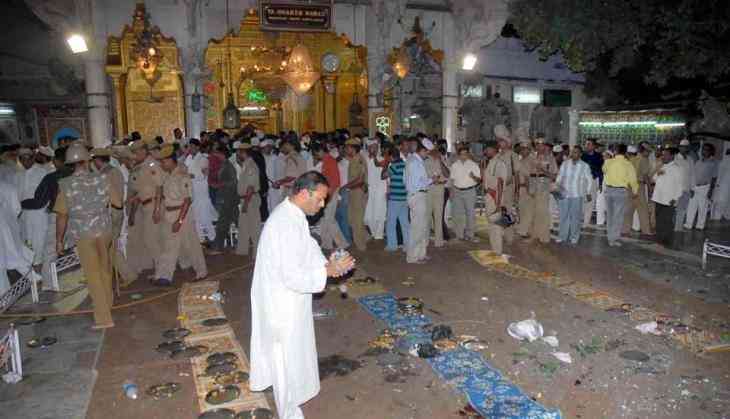 A special National Investigative Agency Court in Japiur on 22 March sentenced two people to life imprisonment for the Ajmer Dargah blast in 2007 in which three people were killed and 17 were wounded.
Sunil Joshi and Devendra Gupta have been found guilty by the court for planning the blast and Bhavesh Bhai Patel has been of planting the explosive.
According to reports, the court ruled that Devendra Gupta who is an RSS activist and Bhavesh Bhai Patel will have to serve life in jail.
The three have been convicted under various sections of the Indian Penal Code (IPC) for criminal conspiracy and under sections of the Explosive Substances Act and Unlawful Activities (Prevention) Act, reports Hindustan Times.
As per the report, Joshi, leader of an alleged Hindu extremist group was shot dead on 29 December, 2007 while he was going back to his hideout at Chuna Khadan locality in Dewas, Madhya Pradesh.
On 11 October, 2007, three pilgrims were killed and 15 others were injured in a bomb blast at the Dargah of Khawaja Moinuddin Chisti, during Iftaar time.
According to The Indian Express, at least 149 witnesses were examined in the case along with 451 documents.
Earlier this month, the court had acquitted Aseemanand in the high-profile case. Aseemanand was also an accused in the Samjhauta Express and Mecca Masjid blasts. According to reports, the court gave them the "benefit of doubt" after twenty-six witnesses turned hostile during the trial.