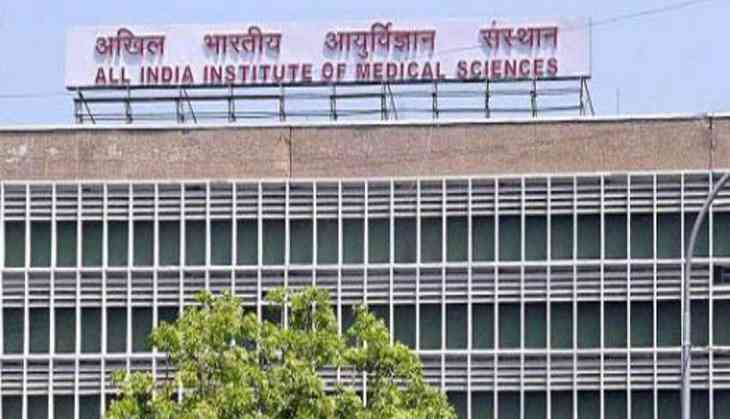 Expressing solidarity with the resident doctors in Maharashtra post the Bombay High Court's ruling, the doctors at the All India Institute of Medical Sciences (AIIMS) today said that they would go on strike or mass leave if the grievances of the former are not addressed.
Dr Harjit Singh, the general secretary of AIIMS Resident Doctors Association, said that they will have to come up with solutions if the judiciary passes such orders.
"We as a responsible citizen of India have a firm believe on the judiciary and if the judiciary will pass orders like this then we have to find out solution on our own," Dr Singh told ANI.
"We will provide helmets to all the doctors as we don't want to lose our vision and life after receiving hard earned degrees," he added.
Extending support to the resident doctors of Maharashtra, he further said, "We will extend our support to any extent which may go up to a strike, mass resignation or mass leave if their demands are not heard."
Commenting on the Bombay High Court's order asking Maharashtra's resident doctors to resume work immediately or face action by the management, Dr Singh said, "Our request from the judiciary, administration is to provide us a secure environment. We are not asking for high payment or to provide us a luxurious life," he said.
"We request people to have faith in our profession and medicines," Dr. Harjit added.
The Bombay High Court earlier on Tuesday ordered Maharashtra's resident doctors to resume work immediately or face action by the management.
The court has specifically said that the hospital management is free to initiate action and contempt proceedings against the doctors on strike.
While asking them to resume their duties immediately, the High Court on Tuesday said that it will hear the junior doctors' mass leave issue today.
The state government has told the court that medical services in Maharashtra were paralysed because 60 per cent of the resident doctors across the state went on strike.
The court has directed the Maharashtra Association of Resident Doctors (MARD) to ask all doctors to resume their duties.
Over 4000 resident doctors in Maharashtra have stayed away from work since last three days after two of their colleagues were beaten up in Dhule and Mumbai.
-ANI