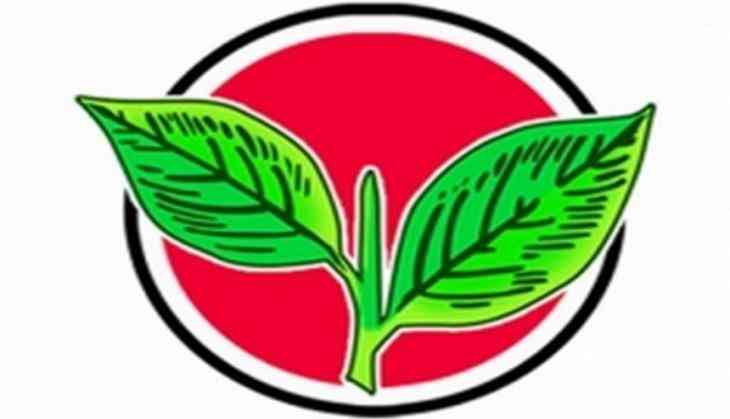 AIADMK symbol row: Delhi Police postpones its visit to Chennai (ANI)
The Delhi Police on Tuesday postponed its visit to Chennai and said the probe in the national capital needs to be completed first in connection with the AIADMK 'two leaves' symbol row.
A Delhi Court yesterday sent Sukesh Chandrashekhar, the middleman alleged of striking a deal of Rs. 50 crore to help the AIADMK faction keep the 'two leaves' poll symbol, to eight-day long police custody.
The development came after the Delhi Police Crime Branch yesterday recovered approximately Rs. 1.3 crore and two luxury cars, a BMW and a Mercedes, from Chandrashekhar.
Also, AIADMK General Secretary TTV Dinakaran was named accused in FIR filed by the Delhi Police crime branch for allegedly offering the bribe for his party's 'Two leaves' symbol.
Dinakaran's faction contested on the hat symbol after the Election Commission froze their two leaves symbol acknowledging the split in the party.
Chandrasekhar was arrested from Hyatt hotel on Sunday night and was produced at the residence of Special Judge Poonam Chaudhry who allowed the Delhi Police's plea to interrogate the accused of eight days.
The case pertained to an alleged attempt to bribe an Election Commission official by AIADMK (Amma) leader TTV Dinakaran for trying to get the party's poll symbol of 'two leaves' in a by-election to the R K Nagar Assembly seat in Tamil Nadu. The polling was later canceled by the EC.
Meanwhile, it has also emerged that Sukesh has had a history of crime as he was first arrested at the age of 17 in connection with a scam in the Bengaluru Development Authority.
Later, he was also accused of duping around 100 people of approximately Rs. 50 crore by posing as a relative of leading politicians.
-ANI