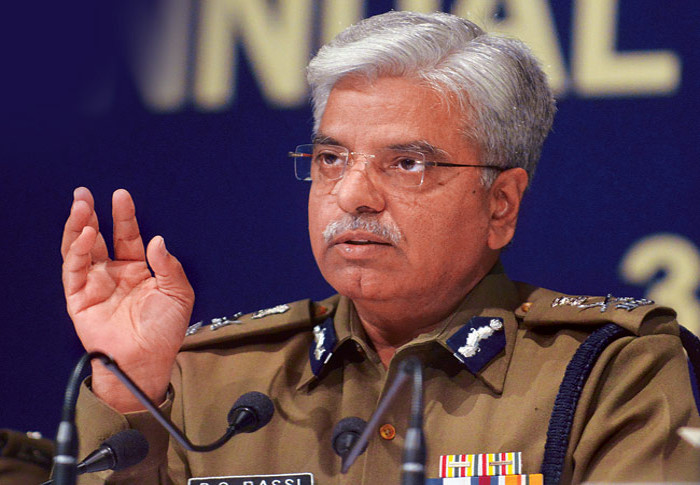 Delhi police chief BS Bassi who retires next month will likely be replaced by Ahmedabad police commissioner Shivanand Jha, known to be close to Prime Minister Narendra Modi, reports The Telegraph.
Shivanand Jha, a 1983 batch Gujarat cadre IPS officer, had been part of the Supreme Court-appointed special investigation team (SIT) for the riots in Gujarat in 2002 when Modi was chief minister. The Supreme Court later had him removed from the SIT, which gave Modi a clean chit in the case.
Home ministry sources told The Telegraph that Jha, if appointed to the Delhi post, would report directly to the Prime Minister's Office (PMO) instead of the Home Minister, which is responsible for the Delhi police.
"The PMO calls the shots as all internal security decisions are taken either by Narendra Modi or national security adviser Ajit Doval," a senior official said. "If Jha is appointed Delhi police commissioner, it means all the less power to Rajnath Singh."
Modi is known to appoint people close to him in senior positions. When he took office as prime minister in May 2014, he had brought to Delhi 20 Gujarat cadre officers (both IAS and IPS).
Sources said that the battle between the Modi government at the centre and the Arvind Kejiwal-led AAP government in Delhi could be another reason why the PM is considering Jha for the Delhi police commissioner post.
Other contenders for the post include Deepak Mishra and Dharmendra Kumar, both special commissioners of the Delhi police.