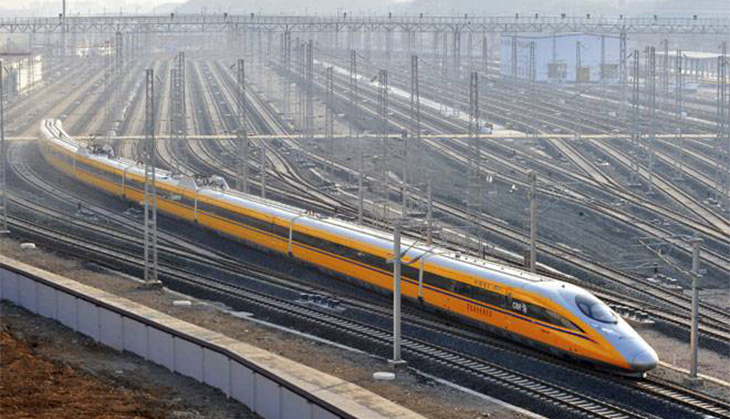 The Delhi-Varanasi bullet train project which will complete the journey between the national capital and the pilgrimage city - which also happens to be PM Modi's Lok Sabha constituency - in just two hours and 40 minutes has been fast-tracked ahead of the UP polls next year.
It could be the Modi government's strategy to project a pro-development image which might have electoral gains in the state Assembly elections. The bullet train will cover the distance of 782 km within 2 hours and 40 minutes. This is the part of the Delhi-Kolkata corridor and is the second bullet train project after the Mumbai- Ahmedabad project.
The project has been given top priority after the national transporter accelerated the Mumbai- Ahmedabad stretch by tying up the funds with Japan and setting up of the High Speed Rail Corporation.An official told The Times of India that the Spanish firm doing the feasibility study of the high speed rail corridor has submitted its interim report and after discussions with the government will soon submit its final report.
The preliminary cost excluding the rolling stock has been estimated to be around Rs 43,000 crore for the Delhi - Varanasi stretch and around Rs 84,000 crore for the entire Delhi-Kolkata corridor. The entire cost will be worked out after a detailed field study of the final chosen alignment. The possibility of double decker sections on the train is also being considered.
The Delhi-Varanasi stretch will pass through Aligarh, Agra, Kanpur, Lucknow and Sultanpur.