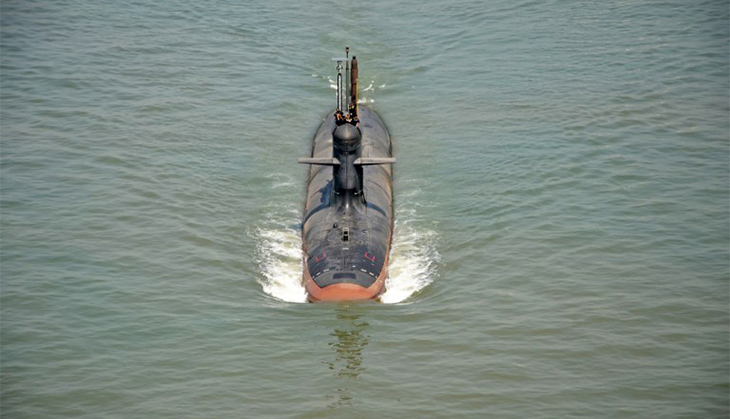 The Agusta Westland chopper deal which is currently rocking Parliament has a fallout that few people have noticed so far: it has made the Indian Navy's new state of the art Scorpene class submarine pointless.
The Black Shark torpedoes that this submarine is meant to carry have been designed and made by a subsidiary of the Italian defence manufacturer Finmecannica - which has been blacklisted since its subsidiary, Agusta Westland, paid bribes to sell its helicopters in India.
Though the first of the six submarines built in Mumbai in a $ 3 billion deal with a French firm was declared ready for testing on Sunday, 1 May, without torpedoes, it cannot target enemy submarines. Its only other weapons are Exocet missiles designed to strike enemy ships, according to NDTV.
The Rs 1,500 crore deal for 100 Black Shark Torpedoes was suspended just months before the government cancelled the helicopter deal with Agusta Westland. Finmecannica was then banned from doing any business with the Indian government.
In a detailed note in August 2014, the defence ministry said that if Finmceccania is the lowest bidder for a defence deal, "all such procurement/acquisition cases shall be put on hold, until further orders".
However, in the case of these submarines, no new decision has been taken. According to senior navy sources, identifying, shortlisting and testing new torpedoes as part of a new tender will take at least another five years.
The Black Shark torpedo had been selected from among different contenders based on its performance in technical trials, its competitive price and the opinion of officers who said it was best suited for the submarines that were to be built in Mumbai.