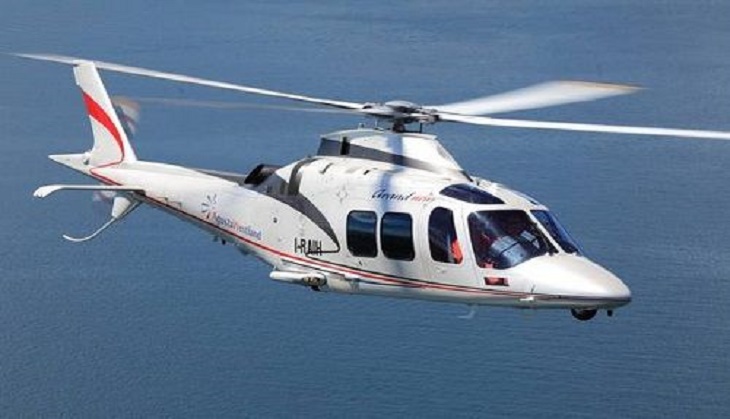 CBI and ED investigators are examining the diary of Guido Haschke, a Swiss-Italian businessman who had been named by an Italian court as a key middleman in the Agusta-Westland deal. The diary lists payments made to individuals and entities identified by their initials, and was procured by the Indian agencies from Haschke's Italian prosecutors.
The diary often refers to 'GK' and 'Julie', which the investigators believe may refer to lawyer Gautam Khaitan, who was accused by the ED of routing the bribe from Agusta to India, and Julie Tyagi, a cousin of ex-air chief SP Tyagi. The Italian court had held Julie Tyagi as a major beneficiary of the Agusta deal, according to The Economic Times.
The diary is actually a bundle of handwritten notes seized by Italian investigators when they raided Haschke's mother's house in 2012. The CBI and ED believe they are accounts sheets of actual payments made.
According to these notes, 'Julie' received 2,40,000 euros. One of the entries against the name said: "Yes Money (Julie)"
"GK Commission (advance)" is against 50,000 euros and "GK fees" are marked at 30,000 euros.
A payment of 1,50,000 euros is marked against "Singapore" another of 2,80,000 euros to "Talma", and a third reference, "Cricklewood", is marked against 2,50,000 euros.
Other initials that have not yet been decoded by the CBI and ED include 'CAF', 'PG', 'CM' and 'LM'. All have substantial figures marked against them.
An entity called Incrust, believe investigators, possibly refers to the entity through which part of the Agusta cash reached India.
Without access to the middlemen in the deal, the CBI and ED may find themselves hamstrung while they question those they believe to be involved in the scam.
Efforts are on for access to Haschke and British consultant Christian Michel, who is absconding.