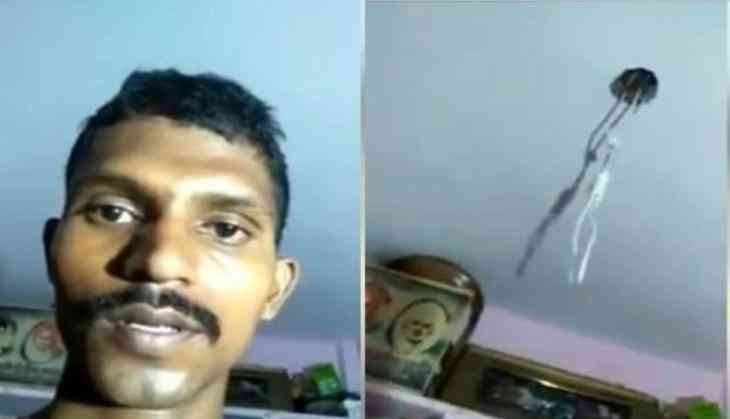 Heartbroken over not getting into Indian Army, a 24-year-old youth from Agra commits suicide and streamed it live on Facebook on Wednesday. The deceased identified as Munna Kumar, a BSC graduate was resident of Agra's Shanti Nagar have attempted several times but failed to get selected into Indian Army. He had been trying to clear the entrance test for the military since age 17 but had not been successful.
Munna while committing suicide, shared an over 1-minute live video on Facebook showcasing him committing video. While, 2,750 had watched the live suicide video, but nobody came to help him or alerted his family members. Among those 2, 750 viewers, many of his friends were also watching him dying live.
Aggrieved for not being eligible for Army recruitment as he had passed maximum age requirement, Munna a youth from Agra live streamed his suicide on facebook, with a number of people viewing it live. Police has sent his body for postmortem. (11.7.18) pic.twitter.com/zAFSgZ0WZk

— ANI UP (@ANINewsUP) July 12, 2018
Not only this, the deceased also left a six-page note in which he blamed himself for not being able to qualify for the Indian Army entrance examination and disappointing his parents. In the letter, he detailed his struggle and apologised to his parents. At the end of it, he wrote "Jai Hind".
Munna's younger brother, Vikas Kumar, said, "Hours before committing suicide, he was normal. We had dinner together. No one in the family had any idea that he was going to commit suicide."
According to media reports, he was inspired by Bhagat Singh and wanted to join Army. A Times of India report said that Munna's father Prabhu Prasad, a driver, had recently set up a grocery store for his son in order to help him overcome depression.
Also read: Shame! 'I don't feel safe' woman shares post as man allegedly masturbates outside girls' hostel in Guwahati; video goes viral