Britain's royal couple, Prince William and Kate are all set to visit the exquisite and historic monument of love, Taj Mahal. Elaborate preparations are underway as the residents of Agra gear up for the big visit exactly 24 years after William's mother, Princess Diana, visited the Taj in 1992.
The Duke and Duchess of Cambridge, who are currently in Bhutan, are scheduled to leave for Agra on 16 April by a special plane. After lunch at Hotel Amar Vilas, the couple will head to the Taj Mahal at around 4 pm to take an exclusive tour of the iconic monument. Officials confirmed that they would be spending at least two hours at the monument. After a special dinner at the same hotel, they will head back to Delhi at around 11 pm.
The first members of the Royal family to pay a visit to the Taj Mahal were Queen Elizabeth II and her husband Prince Philip, soon after India's independence. Prince Charles had also visited the Taj back in 1980 promising to return with his wife someday. However, the most talked about visit was that of Princess Diana when she visited Taj Mahal without Prince Charles. The picture of Princess Diana seated alone in front of the Taj Mahal has remained iconic even today. The couple announced their separation a year later.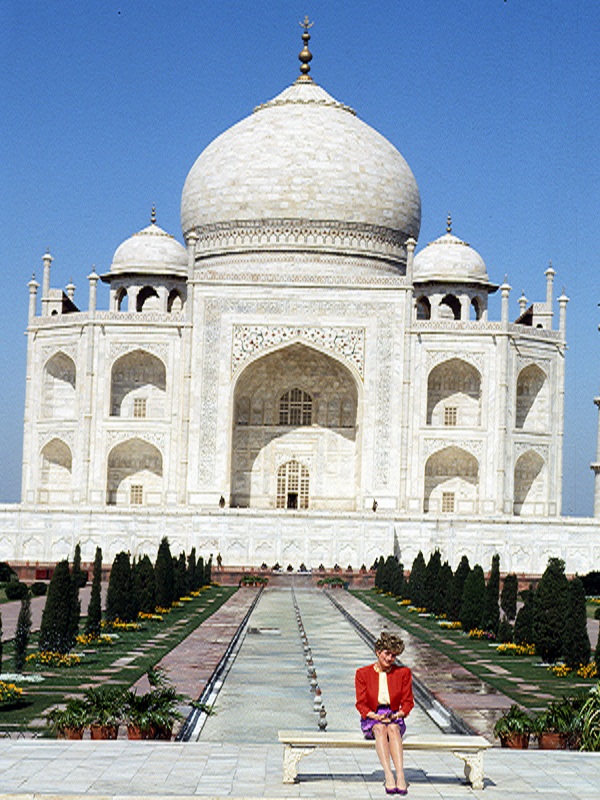 Anticipating the royal couple's visit, security has been tightened and intelligence officials have reportedly instructed the hoteliers to not to rent out rooms to visitors from Pakistan, Iraq, Iran, Turkey, and other ISIS-affected countries. Additionally, the entire route from the Kheria airport leading to the Taj Mahal is being cleared up and sterilised for the prestigious visit.