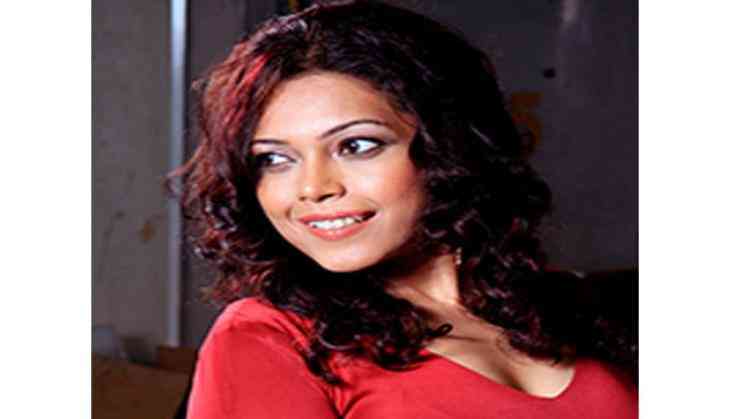 Meet Agartala's Ujjayinee Roy, who made her state proud by singing many songs down south, including in Tamil, Kannada, Malayalam and Telugu films.
Born and brought up in Agartala, Ujjayinee is trained in Hindustani classical music. Apart from being a professional singer, she is also a Bharatnatyam danseuse.
Ujjayinee Roy is a singer-songwriter, columnist, poet, dancer and actor from Agartala, but based in Chennai.
She has been the voice behind numerous songs in mainstream Indian music and sung in Tamil, Hindi, Kannada, Malayalam and Telegu films and has worked with various Indian music directors like A R Rahman, Illayaraja, Sajid -Wajid, Harris Jayaraj, Devi Shree Prasad, Yuvan Shankar Raja, M. G Sreekumar and many more.
She has also lent her voice for numerous jingles, ad-films and voice-overs.
Her journey in to the world of music began in the small town of Agartala at the age of three when she began training in Hindustani classical music. She trained under two gurus, Shri Ganesh Dev Burman and then Pandit Ramendranath Dey.
Ujjayinee started performing for All India Radio and Doordarshan Kendra from the age of seven. By the time she was eighteen, she was already a graded artist and composer with All India Radio. In the meanwhile she also started performing in classical and light classical concerts, her debut being facilitated by her guru Pt. Ramendranath Dey, as per traditions of Indian classical music.
After training in Hindustani classical music for twenty years Ujjayinee moved to the city of Bangalore. Since then, she has lived in Chennai, Kolkata and Bombay, travelling and performing in local and International concerts.
She currently resides in Chennai where she performs and teaches music. She has also been associated with Radio Mirchi as a radio jockey and producer.
During the early days of her musical career she had also been the founder member of bands like Tribe and Aurko. She has also been a participant in popular reality shows likes SaReGaMa (Zee Television) and Pop Stars (Channel V). She has also hosted an entire season of Zee Tamil's Sa Re Ga Ma Pa.
For many years Ujjayinee has been working and experimenting with various genres of music like electronic, opera, rock, Indian and Western classical, blues, jazz, folk music etc., and this versatility is visible in her voice as well as her compositions.
In the year 2011, Ujjayinee met guitar player and music producer from Germany and Los Angeles, Ed DeGenaro and thereby started a new musical journey for her. She collaborated with him for his fusion album "Holiday in Madras" lending her voice as well as co-producing some of the tracks.
She has been touring with him as the vocalist of his band since then. She has experimented with various styles and genres of music in the album and is currently co-producing and lending her voice for Ed's work in progress "The Elektrik Circus". Side by side she is also working on her independent album called "This Feels Right", some of the songs of which she has already released as singles.
She has also released another original compilation called "Novocain For The Soul" with music producer Amit Gupta. Apart from Ed, Ujjayinee has also collaborated and performed with other international and Indian artists like:
In 2016, she went on a Europe tour with musicians from Germany, Australia, South Africa and Brazil, performing her original compositions in various, festivals and venues.
Ujjayinee was also jointly nominated for Global Indian Music Academy (GIMA) Awards along with guitar player Sanjeev Thomas for their single "Tanha - Alone" of which she was the vocalist and lyricist.
Some of her original compositions like Kalighata - Rain Clouds and "This Feels Right" have been rated amongst the top chartbusters in independent music.
Recently, she went on a European tour of twenty nine concerts with the Sailing Conductors wherein she performed her original compositions with other artists from Germany, South Africa, Australia and Brazil.
Ujjayinee is also a Bharatnatyam dancer and has performed in numerous sabhas and dance festivals, like the prestigious Mayura Natyanjali.
Theatre and the silver screen are other achievements of hers other than music and dance.
She already has numerous released feature films in her kitty. She has also taught Hindustani Classical Music (vocals) at the Swarnabhoomi Academy of Music, a premiere music institute in India.
-AN