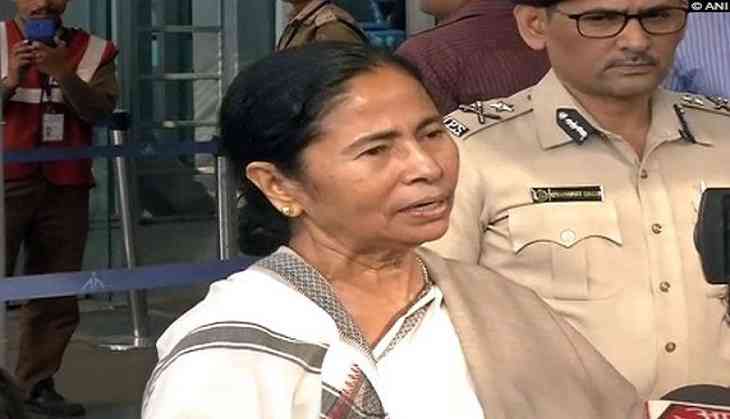 Ever since the National Register of Citizen excluded more than 40 lakh people from the citizenship, the controversy has been surrounding around the issue.
West Bengal Chief Minister vigorously criticized the move terming it a politically motivated move. She reportedly said that this could lead to "bloodbath and a "civil war" in the country.
This statement of Banerjee did not go well with the Bharatiya Janata Party. As a result of which three workers of the BJP's youth wing reportedly filed a police complaint against the Chief Minister. The complaint accused Banerjee of inciting "hate and tension" among communities.
Banerjee has been attacking the central government since the NRC draft list has been released. She criticized the Modi government accusing of trying to make millions of people 'stateless' in Assam for political gains.
On the other hand, BJP chief Amit Shah projected the issue as a national security and rights of Indian. He sought clarification from the opposition parties whether they support NRC or not.
Coming down heavily on the exclusion of 40 lakh people, on Monday Banerjee said "The NRC is being done with a political motive. We will not let this happen. They (BJP) are trying to divide the people. The situation cannot be tolerated. There will be a civil war, blood bath in the country".
The issue raked up discussion in the parliament too. Parliamentarians held a protest outside the parliament and accused the BJP of trying to divide the society and rendering Indian citizens refugees in their own country.
Shah said at a press conference that BJP-led government will expel illegal Bangladeshis from the country and the NRC decision will be enforced 'to the last full stop'.
Also read: West Bengal CM Mamata Banerjee asks Union Home Minister Rajnath Singh to amend NRC bill