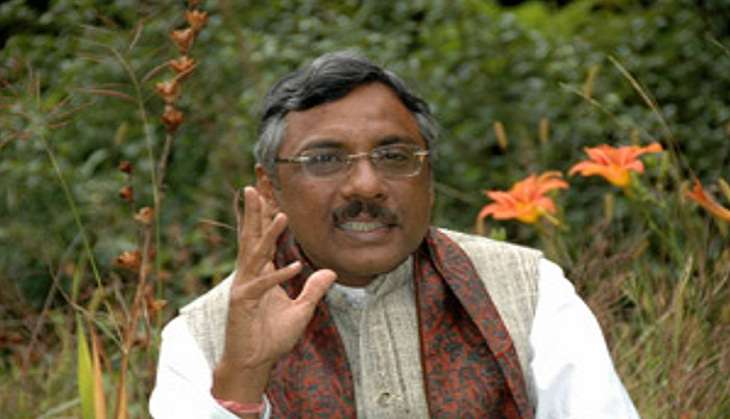 In the wake of Bharatiya Janata Party (BJP) leader Navjot Singh Sidhu's resignation from the Rajya Sabha, on 19 July, the Janata Dal said that the BJP should take heed of senior members of the Parliament parting ways with the party.
"It is not important for me which party Navjot Singh Sidhu joins, it's his decision. The fact that he has left BJP is their internal matter. But, if I was in the BJP I would be seriously concerned why such prominent MPs are leaving the party and calling the membership of the party a burden. This is for the BJP to answer," JD (U) leader Pawan Verma told ANI.
The Aam Aadmi Party (AAP) on Monday welcomed Sidhu's decision to resign from the Upper House and said 'good forces' were coming together for the betterment of Punjab.
AAP's Punjab in-charge Sanjay Singh said Sidhu is with them in the fight against injustice, adding that the BJP leader and his wife have been vocal about corruption in the present SAD-led government in Punjab.
In a statement released today, Sidhu said that he had accepted the Rajya Sabha nomination for the welfare of Punjab at the behest of Prime Minister Narendra Modi.
"With the closure of every window leading to Punjab, the purpose stands defeated. It is now a mere burden, I prefer not to carry it. In the war of right or wrong, you cannot afford to be neutral rather than being self-centred. Punjab's interest is paramount," he said.
The former cricketer, who was thrice the Lok Sabha member from the BJP, was asked to make way for fellow member Arun Jaitley in Amritsar during the 2014 general election.
Sidhu is said to be miffed with the party over this decision as Jaitley lost to Congress leader Captain Amarinder Singh in the electoral battle.
--ANI