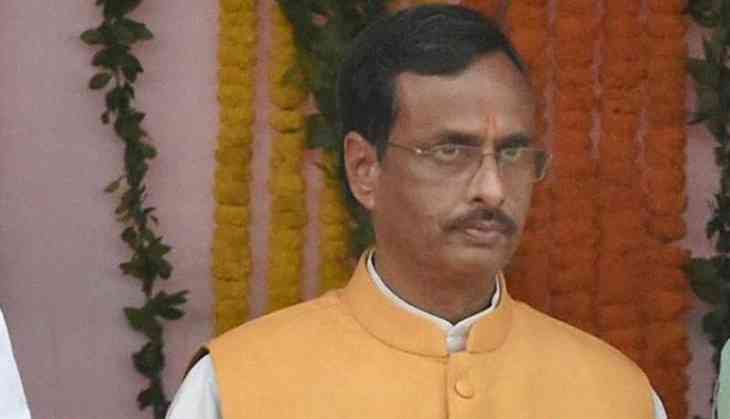 After Tripura CM Biplab Deb's embarrassing remark on Mahabharata, Uttar Pradesh's Deputy chief minister Dinesh Sharma joined the row and a day after equating the mythological character of Narada to Google, he stated that the advanced medical procedure of Test Tube baby prevailed in the Ramayana era and Goddess Sita was a Test Tube baby.
"People say Sita ji was born from an earthen pot, which means at the time of Ramayana, a concept similar to test tube baby must have existed," Sharma was quoted as saying by news agency ANI.
Speaking at an event organised to mark the 'Hindi Journalism Day', the Bharatiya Janata Party (BJP) leader also drew a parallel between Narad Muni and search engine giant Google.
"It (journalism) started during Mahabharata". Sharma also cited various instances from the Indian epic to buttress his claim. He said the mythological character, Sanjaya, sitting at Hastinapur, narrated a bird's eye view of the war of Mahabharata, to Dhritarashtra. "Yeh live telecast nahi to aur kya hai (if it is not live telecast, then what is it ?)," Sharma asked.
Equating Narada with the present-day Google, the deputy chief minister Mr Sharma said, "Your Google has started now, but our Google started a long time back. 'Narad Muni' was the epitome of information. He could reach anywhere and transfer a message from one place to another by saying 'Narayana' three times."
Uttar Pradesh DY CMSharma joined the list of the lawmakers of the ruling Bharatiya Janata Party who have courted controversy by making embarrassing and awful remarks in past few days.