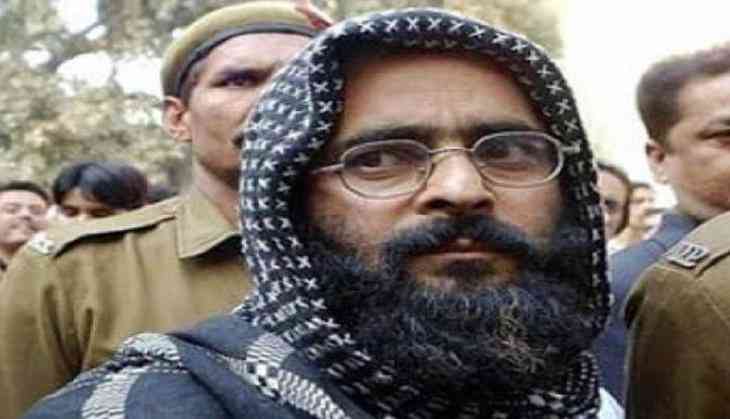 An alert advisory has been issued in Jammu and Kashmir in the wake of the death anniversaries of Parliament attack convict Muhammad Afzal Guru and Jammu and Kashmir Liberation Front (JKLF) founder Maqbool Bhat.
The advisory comes after the JKLF announced to stage a protest against the hanging of Afzal Guru and Maqbool Bhat on February 9 and February 11.
The JKLF will also pass a memorandum in every mosque across Kashmir demanding the mortal remains of Guru and Bhat.
It will also submit a joint memorandum to United Nations Organisation (UNO) asking it to direct India to return the mortal remains of the duo.
Guru and Bhat were hanged and buried inside New Delhi's Tihar Jail on February 9, 2013 and February 11, 1984 respectively.
--ANI