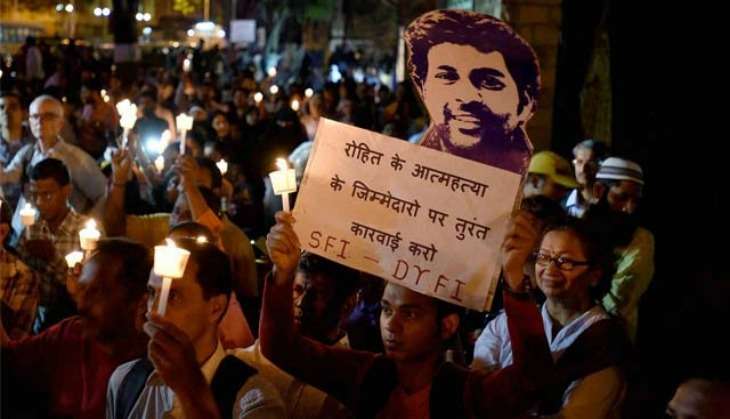 The United Front of Social Justice led by the Students Federation of India (SFI) swept the student union elections in the University of Hyderabad on 29 September.
The United Front of Social Justice was supported by the Dalit Students Union, Tribal Students Front (TSF), Bahujan Students Front (BSF) and Telangana Vidyarthi Vedika (TVV).
The election for president, vice-president, general secretary, joint secretary and cultural secretary was conducted on 28 September.
The UFSJ won all the posts, defeating the right wing Akhil Bharatiya Vidyarthi Parishad (ABVP), which was supported by OBC Students Association.
According to The Times of India, Kuldeep Singh Nagi of SFI alliance, secured 1,406 votes to be elected president of the students union, defeating Gopi Krishna of ABVP, who secured 1,354 votes and P Vijay of Ambedkar Students' Association (ASA) who bagged 944 votes.
Kuldeep Singh is an MA Economics student. Bukya Sunder was elected vice-president, Suman Damera general secretary, Pilli Vijay Kumar joint secretary, Nakhrai Debarma as the cultural secretary and Ushnish Das as the sports secretary.