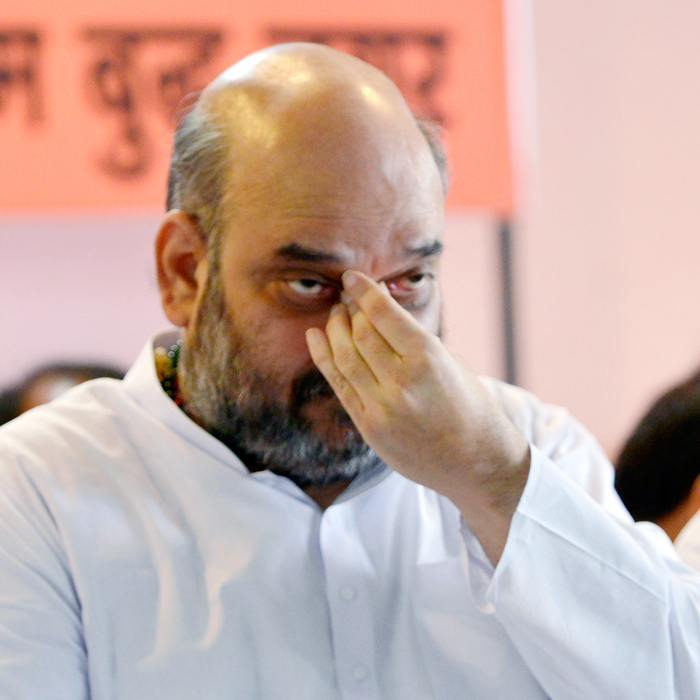 BJP president Amit Shah flagged off 160 motorised 'raths' from Gandhi Maidan in Bihar on 15 July, 2015.
Called, 'Parivartan Yatra', a caravan of 160 GPS-enabled 'raths' (chariots) will be following the election trail in Bihar to woo voters. The raths will reach out to voters in a series of public meetings and will be on the road for 100 days. The ambitious plan is to hold 1000 rallies in the 100 days. The rath is expected to focus on the lack of administration, after the split between BJP-JD(U) combine and bank on the developmental work done by BJP in the country after 2014 General elections.
The election campaign will reportedly feature BJP political heavy-weights, actors and film songs, especially produced for Bihar by MP-actor Manoj Tiwari. The songs are expected to hark back to the memories of Mahatma Gandhi's campaign in Champaran during the Independence struggle.
Prime Minister Narendra Modi is set to host a mega show of strength rally on 25 July in Patna. The announcement of the party's chief ministerial candidate is also expected at this event.
Going by past elections in Maharashtra, Jharkhand and Haryana, BJP did not have a particular candidate being projected for the CM's position. In Delhi, though, Kiran Bedi was decided at the last minute and the result for abysmal for the party.
Source: IndiaToday.com, IBNlive.com